Past Event
Friday, December 4 2015
11:30 pm–2:00 am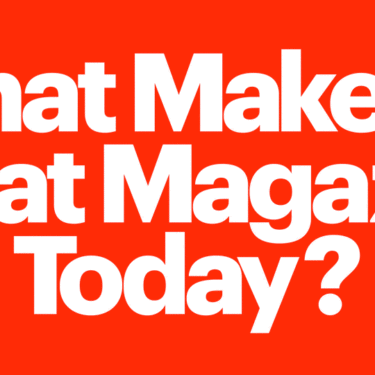 Weekly, Monthly, Quarterly, Biannual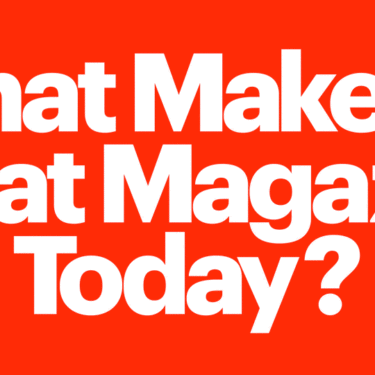 Friday, December 4 2015
11:30 pm–2:00 am
Weekly, Monthly, Quarterly, Biannual
Join us for the third in our series of AIGA NY Leader member-hosted events as we bring four leading editorial designers to discuss the ever-changing art and craft of magazine-making. What is their typical day like? How are the different publications adapting to the changing media landscape? What's their favorite magazine? Who's more important, editor or art director?
Speakers
Gail Bichler
Design Director, The New York Times Magazine
Gail Bichler is the design director of The New York Times Magazine. She began her career at Chicago based Studio Blue, a design group that specializes in creating art books. She later founded Gail Bichler Design, a small studio catering to museum and publishing clients and served as a visiting professor at Minneapolis College of Art and Design. In 2004, She relocated to New York and worked as a freelancer for various studios and magazines, most notably T, The New York Times Style Magazine, and The New York Times Sunday Magazine. Gail's work is in the permanent collection of The Art Institute of Chicago and has been recognized by D&AD, the Society of Publication Designers (SPD), the Art Director's Club (ADC), the American Institute for Graphic Arts (AIGA), The Type Directors Club (TDC), and American Illustration. She has served as an executive board member of SPD.
@GailBichler
Chris Dixon
Design Director, Vanity Fair
Chris Dixon is the Design Director for all aspects of the iconic Vanity Fair brand. He has been with Vanity Fair since 2011, and leads a team of art directors and designers, as well as many outside contributors. Over this period the magazine was completely redesigned, including a new logo and new custom typefaces. Previously, Chris spent 8 years at New York magazine, as both Art Director and Design Director, and worked on the full redesign of this magazine as well. He has also worked as an Art Director at The Financial Times, The New York Times, and started his career as the Art Director of the influential journal Adbusters.
Omar Sosa
Art Director, Graphic Designer and Publisher – Barcelona | New York; Design Director, Apartamento magazine
In 2008, Omar founded the magazine Apartamento together with his friend Nacho Alegre. Two years later Apartamento was awarded with a prestigious D&AD Yellow Pencil for the Best Entire Magazine 2010. Omar Sosa has worked as Art Director for a wide range of international clients: Flos, Louis Vuitton Group, Rizzoli International, Carolina Herrera NY, Haworth, Corriere Della Sera, Patricia Urquiola and Ricardo Bofill Architecture, amongst others. His work spans from designing books and magazines to creating brand identities, designing exhibitions and generating successful liaisons between creative professionals.
Astrid Stavro
Design Director & Contributing Editor, Elephant Magazine; Founding Partner & Creative Director, Atlas
Astrid Stavro graduated with Distinction from both Central Saint Martins College of Art & Design and The Royal College of Art in London. After running her own award winning studio in Barcelona for ten years, she co-founded the design agency Atlas alongside Pablo Martín. She works for national and international clients from across the globe, including Phaidon, Camper, Random House Mondadori, Laurence King, Frame Publishers, Lars Müller Publishers and the Barcelona Design Museum. Astrid has earned over 200 top creative awards from major design competitions, including D&AD, ADC, TDC, SPD, Graphis, ISTD, The Annual (Creative Review), Design Week Awards and The Art Directors Club of Europe amongst others. In 2015, Atlas was honoured with a D&AD Graphite Pencil for the most awarded international graphic design agency. Her work has been repeatedly featured and profiled in specialized and mainstream publications. She has had the honour of chairing some of the world's greatest creative award shows. Astrid also writes for top international design Journals and sits on several boards. She is a member of AGI (Alliance Graphique Internationale).
Moderated by: Jeremy Leslie
Designer/ Editor, magCulture
Jeremy Leslie leads the magCulture studio, dividing his time between designing, writing and curating. Recent projects include the design of online journal of ideas and culture Aeon, creative direction for Luxembourg publisher Maison Moderne and the launch and production of design magazine Fiera. He is a passionate advocate for editorial design, regularly contributing to the creative press and design conferences on the subject. He oragnizes the annual Modern Magazine conference in London, co-curates U-Symposium in Singapore, and is about to open a specialist magazine shop in central London. The magCulture online Journal is a key source of editorial design opinion and news, and his latest book 'Independence' has just been published.
www.magCulture.com
@magCulture