Past Event
Thursday, April 14 2016
10:30 pm–12:00 am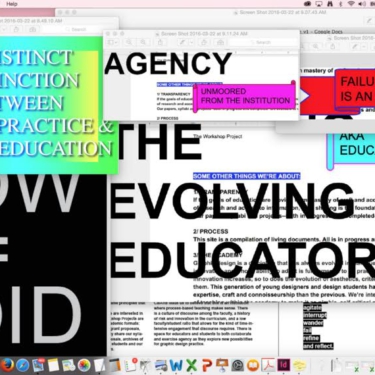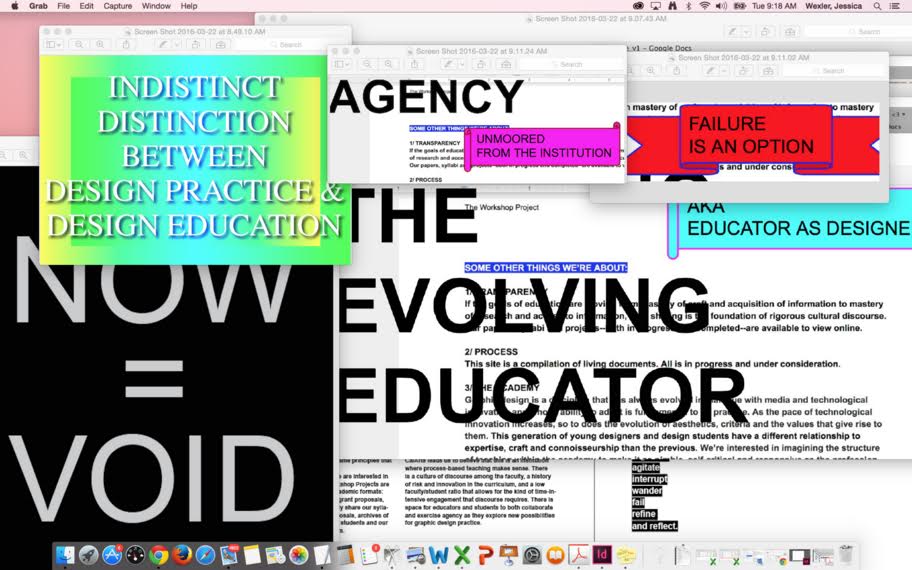 We used to ____, now we ____.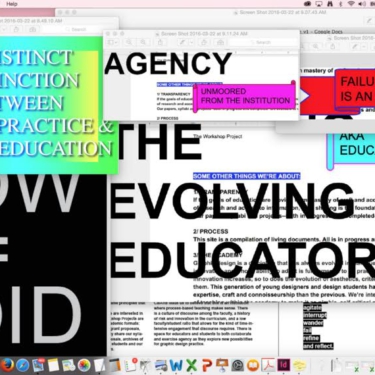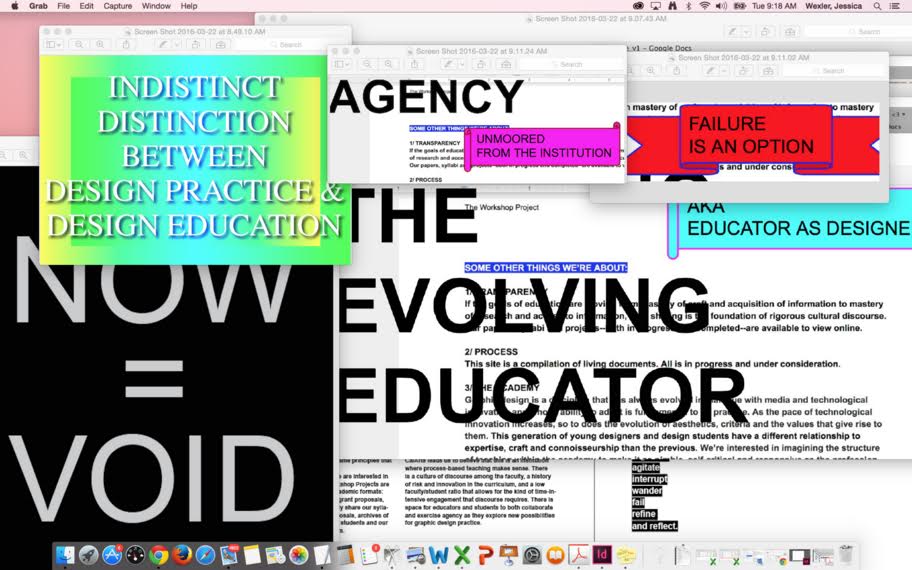 Thursday, April 14 2016
10:30 pm–12:00 am
We used to ____, now we ____.
"The future is there looking back at us."  — William Gibson
According to a recent Fast Company article, design has "matured from a largely stylistic endeavor to a field tasked with solving thorny technological and social problems." Designers are no longer relegated to the downstream position of making things look pretty. We now have a seat at the table. No longer makers, we now aspire to be leaders. Design is everywhere, yet is now called upon to respond to constantly changing technological, demographic, and environmental conditions.
In this space between ubiquity and obsolescence, how can designers develop ways of working and collaborating that respond to our contemporary world? Join us for a monthly series of provocations at MAD where practitioners and critics discuss the changing nature of design and visual culture and its impact on the also changing fields of music, education, fashion, and more.


Education
As they prepare students for careers in which precarity is the norm, many art and design teachers find themselves in institutions with employment practices designed to limit permanent faculty. The economic structure of education exists within a larger context that favors informal employment, yet, ironically, school is meant to exist at a remove from the "real world" so that students have a place to develop the skills and methods necessary for responding to contemporary issues. In this talk we discuss the experience of teaching as an adjunct, as well as look at the impact of these teaching conditions within design education.
Jessica Wexler is a design educator and graphic designer based in New York City. In 2013 she established the collaborative studio, Workshop Project, as a space for reimagining design pedagogy as a form of professional practice. From 2006–2013 she maintained an independent design partnership, Greenblatt-Wexler, focused on print and screen-based projects for arts-related and cultural institutions. She is an Assistant Professor and Coordinator of the Graphic Design department in the School of Art + Design at Purchase College, SUNY. Her perspective on design education is informed by a decade of teaching, designing curricula and coordinating faculty within diverse public, private and for-profit institutions. She holds an MFA in Graphic Design from California Institute of the Arts, an AAS in Graphic Design from Parsons School of Design and a BA in Religion from Haverford College.
Born in Quito, Ecuador, Dushko Petrovich is a New York-based artist, writer, editor, and teacher. He received his B.A. from Yale and his M.F.A. from Boston University before going on to serve as the Starr Scholar (Artist-in-Residence) at the Royal Academy of Arts in London. He has exhibited his work at venues including the deCordova Museum, in Boston; Rachel Uffner Gallery, in New York; the Suburban, in Chicago; and the Charlottenborg Museum in Copenhagen. His writing has appeared in periodicals such as Bookforum, Slate, Modern Painters, and the Boston Globe, among others. Petrovich is a co-founder of Paper Monument, where he has co-edited many publications, including I Like Your Work: Art and Etiquette and Draw It with Your Eyes Closed: The Art of the Art Assignment. He also chaired the n+1 Foundation's board of directors from 2013 to 2015. Petrovich currently teaches at Boston University, RISD, NYU, and Yale. His newest project, Adjunct Commuter Weekly, made its debut at ICA Boston in July.
Moderator
Manuel Miranda is a designer and educator. His studio, MMP, works on graphics, interactions, and environments for organizations and institutions such as the City of New York, Hain Celestial, the Metropolitan Museum of Art, the National Park Service,  and The New School. He is a also a design critic at the Yale School of Art.  Manuel currently serves as Vice President of the AIGA New York Board of Directors.