Past Event
Thursday, November 21 2019
6:30–8:30 pm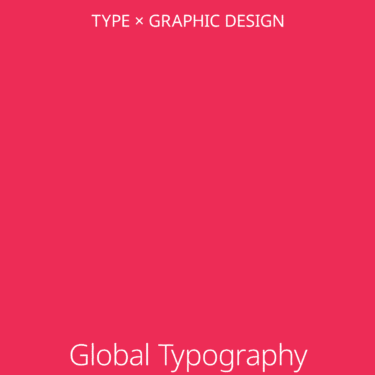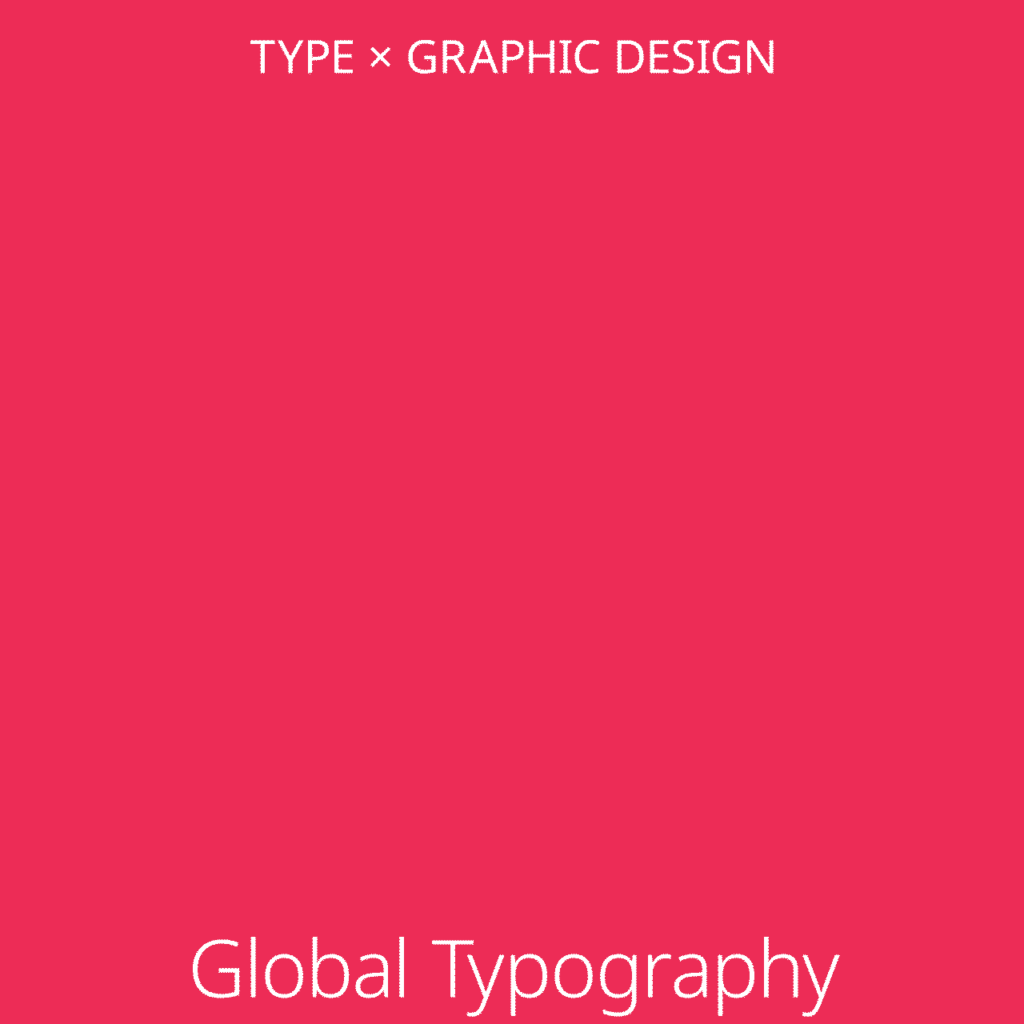 Type x Graphic Design
Global Typography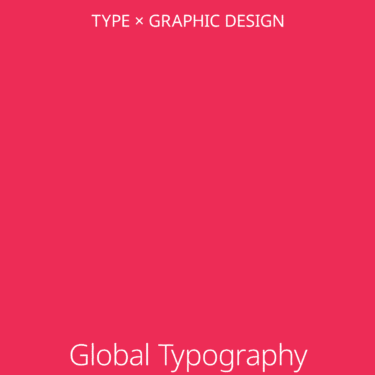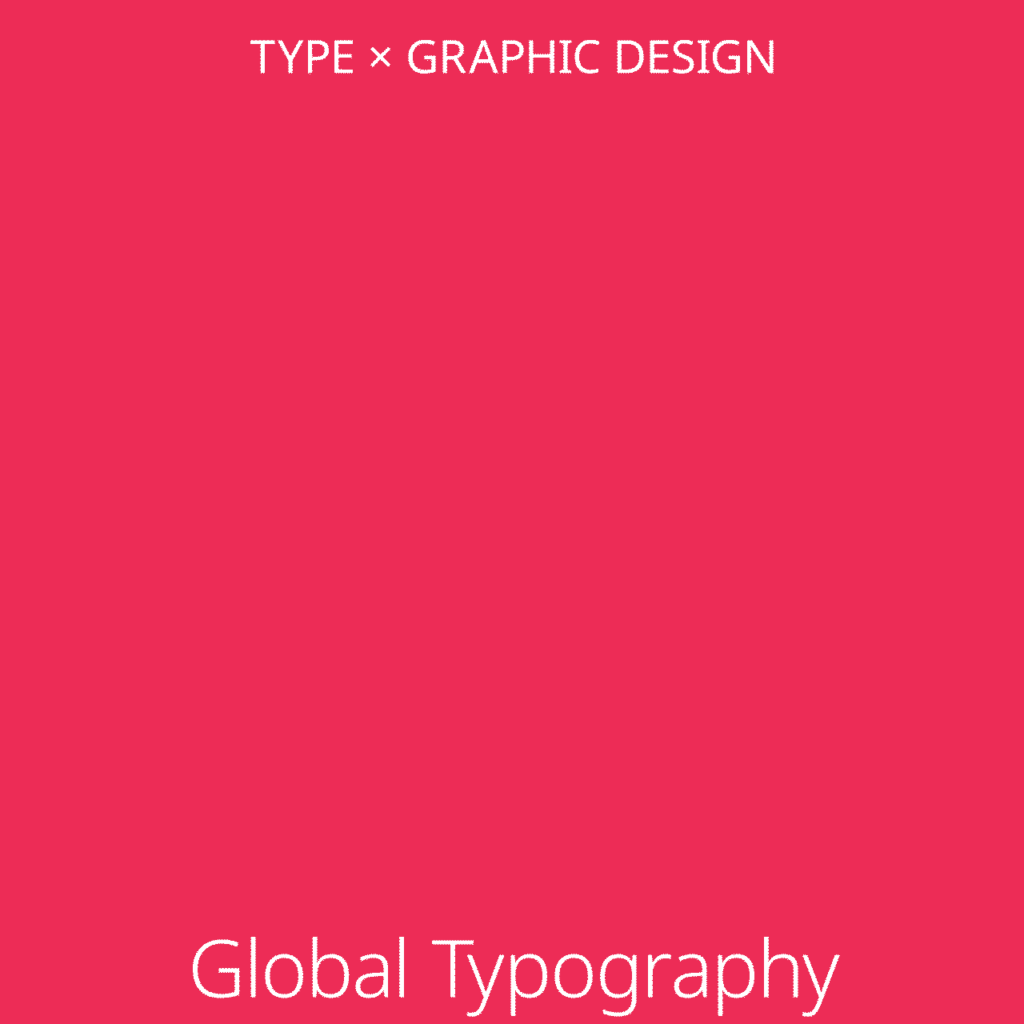 Thursday, November 21 2019
6:30–8:30 pm
Type x Graphic Design
Global Typography
Online ticket sales is closed. Tickets available at the door.
Creating a Global Typographic Language. 
Digital communication allows us to reach beyond geographic and typographical barriers. What does it mean to practice design and typography when nationalities, languages, and scripts are in constant interaction? This panel discussion brings together designers whose work stretches beyond Latin typography to share their perspectives on designing for a global world.
Join Ksenya Samarskaya (Samarskaya & Partners), Wael Morcos (Morcos Key), Chris Wu (Wkshps), Caspar Lam & YuJune Park (Synoptic Office) on Nov 21st where we'll be discussing the global aspects of typography. Each panelist will have 15 minutes to present their work followed by a 30 minute moderated discussion.
We'll be covering a range of questions, including:
How do these projects begin?
Why is this work important?
How do you respectfully design as a non-native reader?
How do you harmonize between scripts that have different cultural/visual history?
Event graphics designed by Beatriz Lozano
Type x Graphic Design: Global Typography is the second in a three part Type x Graphic Design series on global typography and design by AIGA NY and the TDC.
Event Series: Fresh Dialogue
Type x Graphic Design: Global Typography is part of the Fresh Dialogue event series. These events are critical discussions that focus on current events, issues of cultural relevance and emerging topics in the world of design.
Schedule
6:30 pm

Doors open & check-in

7:00 pm

Event begins

8:30 pm

Event ends

8:30 pm

Post event reception
Tickets
Members

$10.00

Non-Members

$30.00

Students

$5.00

Student non-members

$7.00
John L. Tishman Auditorium, The New School
—
University Center
63 5th Avenue
New York, 10003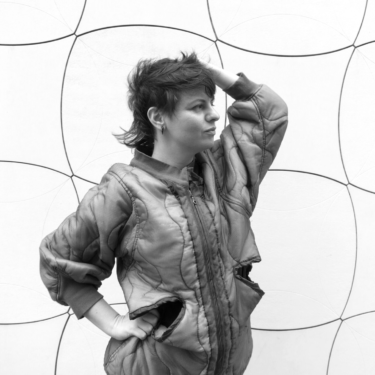 Ksenya Samarskaya
Ksenya is a creative practitioner and type designer, following her fascination with the nuances inherent in our visual and literary culture. Samarskaya has judged competitions for Communication Arts, TISDC, TDC, and the SoTA Catalyst Award, and served on the board of AIGA NY. She's developed curriculum and teaches at Harbour.Space University in Barcelona, as well as fielding courses at The University of the Arts in Philadelphia and The School of Visual Arts in NYC. Recent areas of investigation include type in extended reality, and best pedagogical practices for creativity.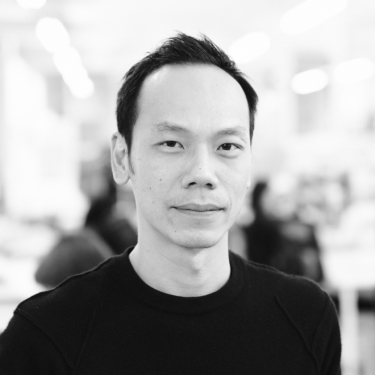 Chris Wu
Chris is a designer and creative director based in New York. He is a partner of the multidisciplinary design practice Wkshps. Previously, he was a principal of the design studio Project Projects, winner of the Cooper Hewitt's National Design Award. Chris has collaborated with clients such as the Guggenheim Museum, M+ Museum, David Zwirner, New Museum, Para Site (Hong Kong), The Met, James Cohan, MoMA, Albright-Knox Art Gallery, SculptureCenter, Asia Art Archive, Modern Media Group (Shanghai), The Vera List Center for Arts and Politics, among others. Chris received his Master's degree in Communications Design at Pratt Institute.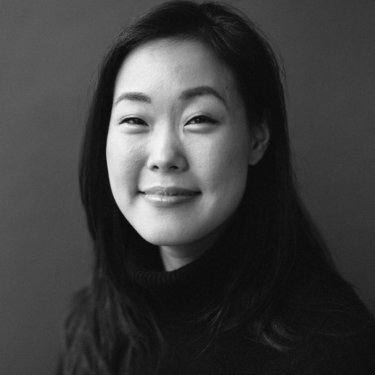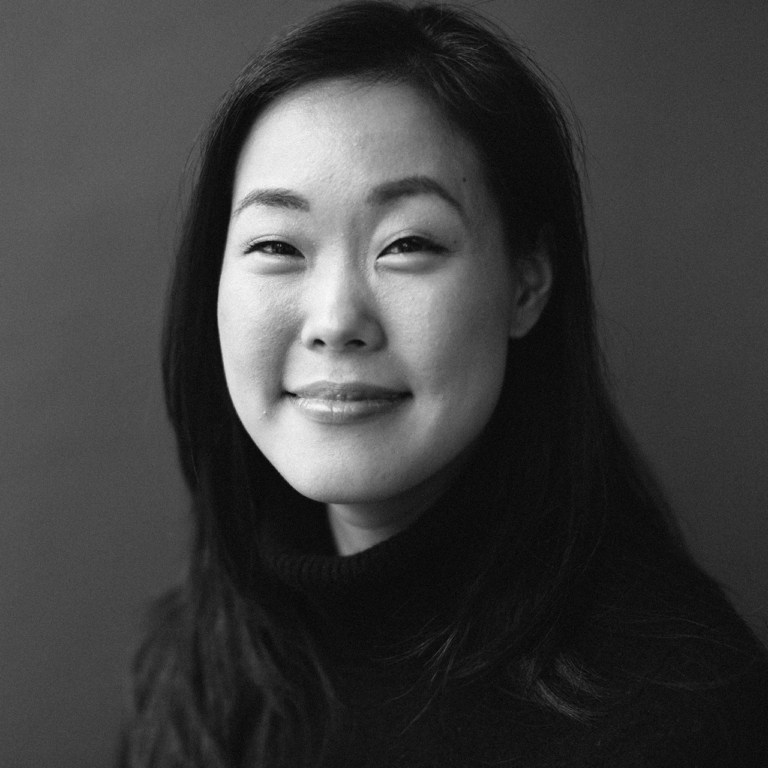 YuJune Park
YuJune is the co-founder of Synoptic Office and the Associate Director of Communication Design at Parsons School of Design. She served as the Program Director from 2014–2017. Her work has been recognized by the AIGA, the I.D. Annual Design Review, and the Art Director's Club Awards. She holds an MFA in Graphic Design from Yale University and a BFA in Furniture Design from the Rhode Island School of Design. YuJune has worked for and collaborated with several studios including Base Design, Graphic Thought Facility, and Rockwell Lab for a variety of clients including the Museum of Modern Art, Milk Studios, the Davis Museum, and the Metropolitan Museum of Art. In addition to teaching, YuJune speaks widely on design education and typography, most recently at Typographics, Northside Festival, and AIGA NY.
Synoptic Office was founded by Caspar Lam and YuJune Park. It is a multidisciplinary design studio operating in the space between design, technology, and education. The studio's work has been exhibited internationally and recognized by Fast Company Design, iDn, Neshan, Etapes, and It's Nice That. Synoptic Office was selected to participate in BIO23, the 23rd Biennial of Design at the Museum of Architecture and Design in Ljubljana, Slovenia and has exhibited at the Ningbo Museum of Art in China and the 26th International Biennial of Graphic Design in Brno.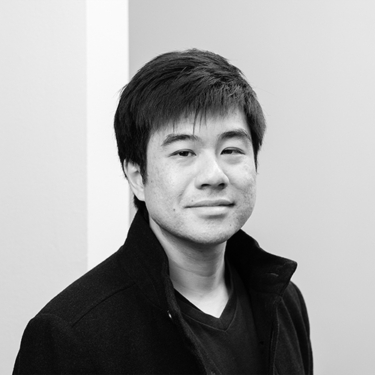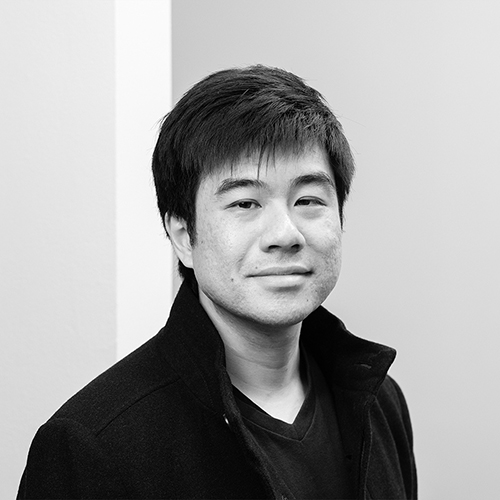 Caspar Lam
Caspar Lam is the co-founder of Synoptic Office, a multidisciplinary studio operating in the space between design, technology, and education. The studio's work has been exhibited internationally and recognized by Fast Company Design, iDn, Neshan, Etapes, and It's Nice That. Caspar holds an MFA from Yale and degrees in biology and design from the University of Texas at Austin. His work with cultural and fashion clients includes the Guggenheim Museum, Ohne Titel, and Vogue China. Adobe, AIGA, and ID Design Review have recognized his work. Previously, Caspar led design and digital strategy for Artstor, an Andre Mellon Foundation-funded non-profit to develop digital products related to metadata and publishing for institutions such asHarvard, Cornell, and the Philadelphia Museum of Art. He has been a visiting critic at the Hong Kong Design Institute and served as an Adjunct Associate Research Scholar at Columbia University's GSAPP. Caspar regularly writes and speaks about design, most recently at Typographics and the TDC. He is currently an Assistant Professor of Communication Design at Parsons School of Design.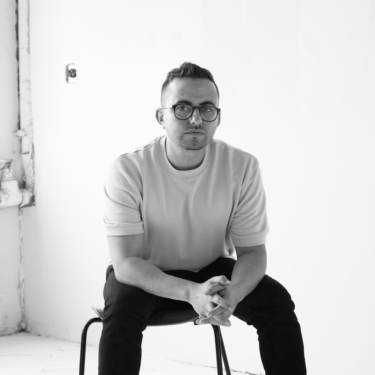 Wael Morcos
Wael is a graphic designer and type designer from Beirut, Lebanon. Upon receiving his BA in Graphic Design from Notre Dame University (Lebanon), he spent three years developing identities and Arabic-Latin bilingual typefaces, in addition to working in print and exhibition design. Wael received his MFA from RISD in 2013, after which he moved to New York and worked with several studios in the city before founding Morcos Key. Wael has been featured in Print Magazine's 15 under 30, was named a Young Gun by the Art Directors Club and an Ascender by the Type Directors Club.
Type Directors Club
This program is organized in collaboration with: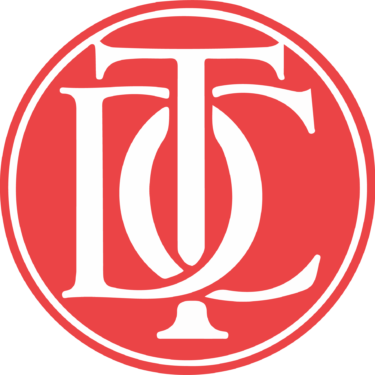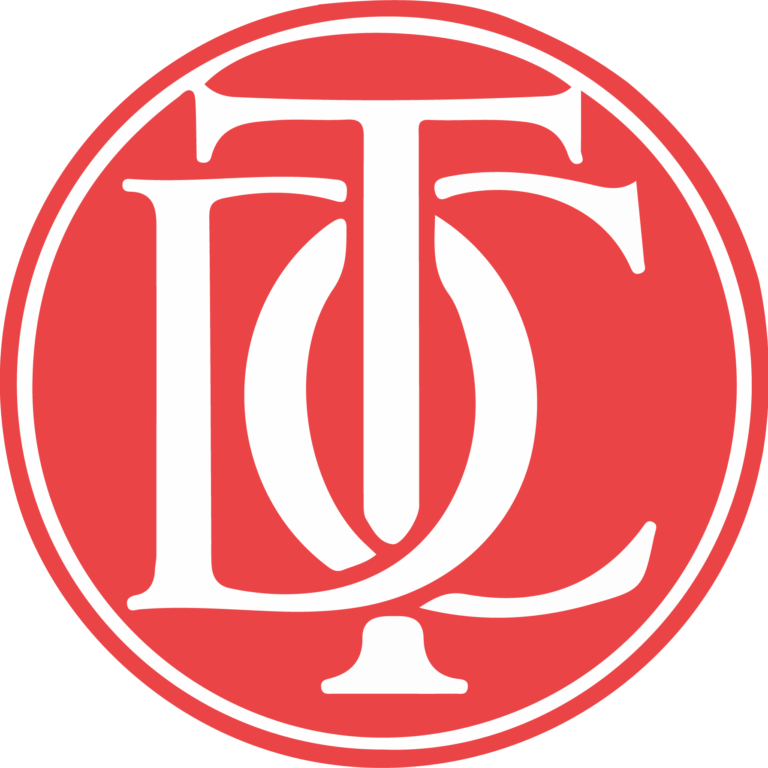 The Type Directors Club is the leading international organization whose purpose is to support excellence in typography, both in print and on screen.
Sponsor
The program is organized by AIGA NY in collaboration with the School of Art, Media, and Technology at The New School.
John L. Tishman Auditorium, The New School
—
University Center
63 5th Avenue
New York, 10003