Past Event
Monday, May 15 2023
6:00–7:30 pm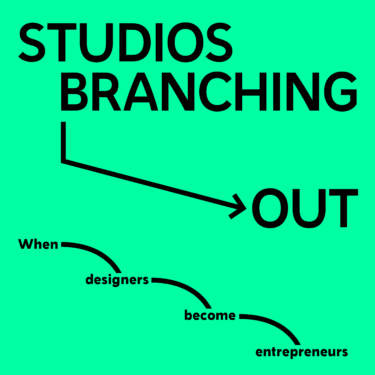 When designers become entrepreneurs
As a studio owner or designer, you've likely put some sweat equity into growing brands, growing businesses, and creating culture. But what does it mean to branch out beyond agency life into new territory? Our panelists will share their stories about their industry roots and breaking new ground, all with connections between NYC and the Catskills — where they are each connecting creativity, culture, and community.
Our expert panel includes:
Jolene Delisle, Founder of The Working Assembly, and owner of the iconic upstate ice cream spot, Cherries
Rachael Yaeger, co-founder at Human NYC, and owner of the Roscoe Motel, also hosting creative retreats and community events.
Jason Gnewikow, Founding Partner of Athletics, Carlens Parfums, and partner of The Graham & Co. hotel.
This event will be moderated by Sarah Williams, Partner and Chief Creative Officer of Beardwood&Co.
Event Series: Fresh Dialogue
These events are critical discussions that focus on current events, issues of cultural relevance and emerging topics in the world of design.
Tickets
We are committed to keeping events accessible to all participants. Your ticket and donation supports AIGA NY and costs associated with events such as speaker honorariums, productions costs, and venue fees. If ticket cost is a barrier, please contact Stacey@aigany.org.
Covid Protocol
This event is in person and in an indoor venue at the Museum of Arts and Design. In compliance with NYC COVID indoor gatherings, masks are optional.
Schedule
6:00 pm

Doors open & Check-in

6:30 pm

Event begins

7:30 pm

Event ends
Tickets
Non-members

$15.00

AIGA Members

$10.00

MAD Members

$10.00

Suggested donations

$20.00
Museum of Arts and Design
—
2 Columbus Circle - Auditorium lower level
New York, 10019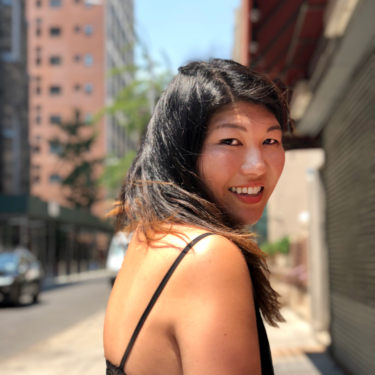 Jolene Delisle
Jolene is the Founder and Creative Director of The Working Assembly, her design work has been recognized by Print, D&AD, Dieline, The One Show, and Fast Company. She has been named to the Forbes Next 1000 entrepreneur list and Adweek Creative 100 honoring the most innovative and inspiring individuals. Jolene is passionate about bridging the gap in creativity and tech by investing, advising, and prioritizing founder diversity. In 2022, Jolene became the owner of a 1950's ice cream shop in Stone Ridge, New York, called Cherries.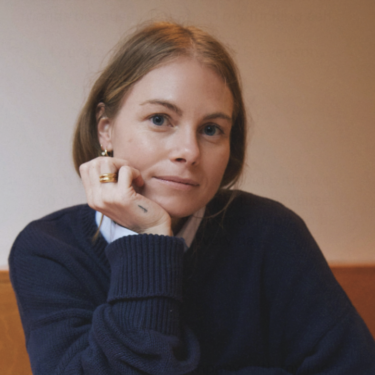 Rachael Yaeger
Rachael is a co-founder of and producer at Human alongside Michael Ray. Human, which started in 2013 after the two met at Gin Lane, as mainly a development shop, has since grown into a holistic studio which specializes in working closely with clients on creating meaningful brands. Human's capabilities range from strategy, naming, messaging, art direction, branding, packaging, to content creation (copy, photo, video, illustration), ui/ux, digital design and full stack development. Human–currently nine years old–has a full-time team of nine and is proud to collaborate with venture partners Lakehouse and Gutter. Recent clients also include Bobbie, Two Front orthodontics, Hilma, Base, Ollie pets, Saie, Block Renovation, Package Free shop, Shopify's Hydrogen, and Adi Goodrich. When not working for clients Rachael can be found building: Likeminds, The Working Pair, Wild Fruits, Roscoe Motel, homes+studios, Coop, Bagggy.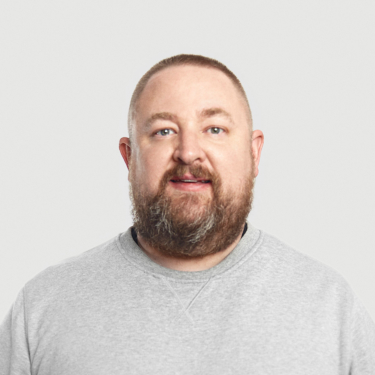 Jason Gnewikow
Jason is a founding partner and Creative Director at Athletics. A maker in the fields of design, architecture, sound, and scent, his practice aims at creating stimulating multi-sensory experiences. Beginning his career as a professional musician, Jason toured with indie stalwart The Promise Ring while designing music packaging for a range of performing acts. Jason went on to open Public Studio, an independent design practice headquartered in Chicago. In 2004, Jason co-founded Athletics, bringing his energetic aesthetic and creative curiosity to a new scale of clientele, including Google, MoMA, Hubble, and others. Jason has pioneered many of Athletics' studio-initiated projects, leading ventures such as Carlen Parfums and The Graham & Co.
Museum of Arts and Design
—
2 Columbus Circle - Auditorium lower level
New York, 10019