Past Event
Wednesday, September 27 2023
1:00–2:15 pm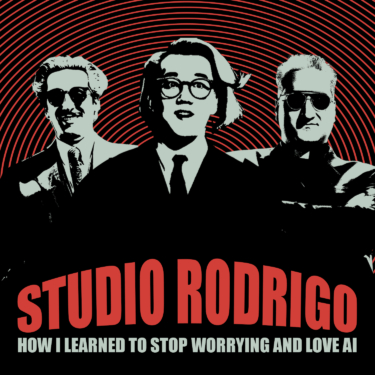 Studio Rodrigo
How I Learned to Stop Worrying and Love AI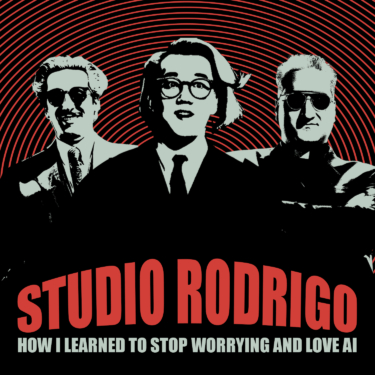 Wednesday, September 27 2023
1:00–2:15 pm
Studio Rodrigo
How I Learned to Stop Worrying and Love AI
Studio Rodrigo spills the tea on AI: how it jazzes up their work, where it's just for kicks, and what makes them lose sleep.
Our friends at Studio Rodrigo are kind of excited and kind of terrified. It seems like a new AI tool drops every week. How do you figure out what's good, what's useful, and what's maybe a little weird in the world of AI — all while you have a whole, real job to do?
They will share how they've approached AI — where they've actually found it useful to our work, how they've experimented with it in more playful settings, and what honestly still keeps them up at night.
This is the second installment in our lunch and learn series which features creative leaders and practitioners using AI tools such as ChatGPT, Midjourney, and other iterative genAI tools to help build on their creative process – from strategy, ideation, web creation, and operations.
Event Series: Work in Progress
Studio Rodrigo: How I Learned to Stop Worrying and Love AI Lunch & Learn is a part of the Work in Progress event series. These events are focused on the creative process, personal development and professional development. They aim to give a peek behind the curtain and expose failure as a valuable experience.
Tickets
We are committed to keeping events accessible to all participants. Your donation supports AIGA NY and costs associated with events such as speaker honorariums, interpreter and transcription services. If ticket cost is a barrier, please contact Stacey@aigany.org.
Schedule
1:00 pm

Virtual event begins

2:15 pm

Virtual event ends
Tickets
Non-members

$30.00

AIGA Members

$25.00
About Studio Rodrigo
Studio Rodrigo is a collective space, a collaborative community that brings a network of multi-faceted designers, communicators, and makers into its fold. We're not ruled by one aesthetic or one approach. We embrace nuance. We enjoy the unexpected. We're fans of all things new and interesting. We take on projects of all sizes and types — from crypto start-ups to social justice journalism; from giant media companies to contemporary art.
Soyeon Kwon
Soyeon is a product designer. After receiving her Fine Art Bachelor's degree in Painting from Kookmin University in Korea, she worked at Design Fever, one of the biggest creative agencies in Korea. She has an MFA in Graphic Design from the Maryland Institute College of Art (MICA).
Ryan Consbruck
Ryan is a product designer and animator. After working in architecture for ten years on projects which include a Las Vegas Casino, a bourbon distillery in Austin, and bars on a Disney cruise, he pivoted to designing digital experiences. Ryan has also self produced an animated web-series, music videos, and short films that focus on gross little creatures.
Ritik Dholakia
Ritik is a strategist, writer, and founding partner of Studio Rodrigo.