Past Event
Saturday, December 6 2014
4:30–7:00 pm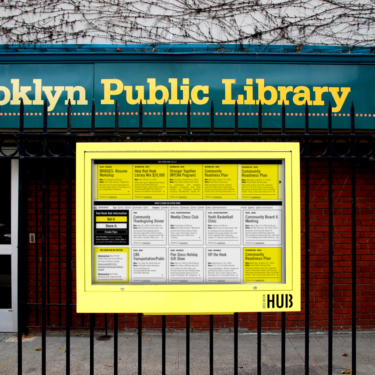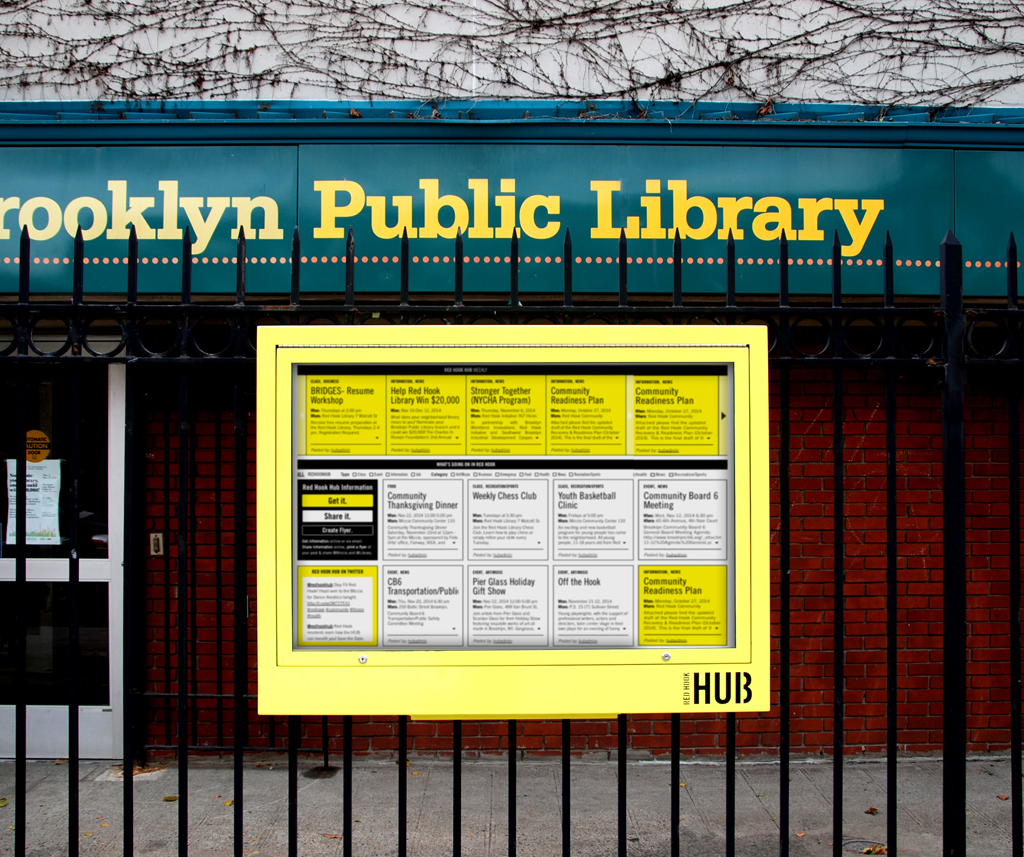 Red Hook HUB: Get it. Share it.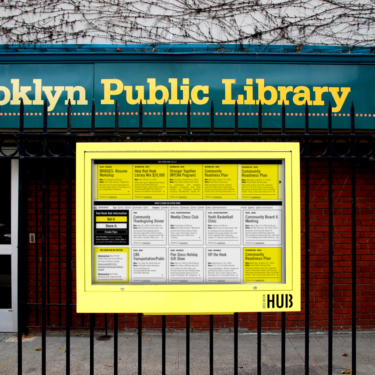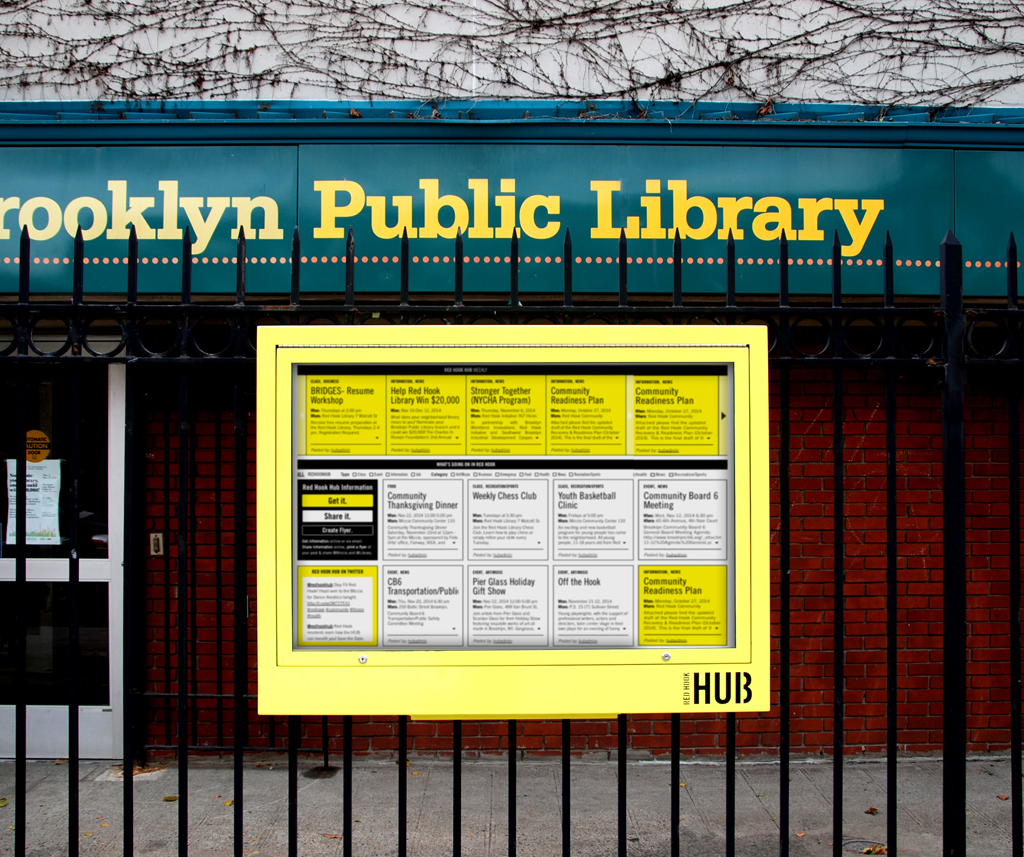 Saturday, December 6 2014
4:30–7:00 pm
Red Hook HUB: Get it. Share it.
You are invited to celebrate the final launch of the Red Hook HUB, an innovative bulletin board and public information system, which collects and displays information based on the Red Hook community needs. The result of many months of passionate community involvement, the HUB was designed by our Red Hook team, composed of Alicia Cheng of MGMT. and Anke Stohlmann of Lil'Robin, co-designers, James Andrews of Amplifier, Inc., community engagement strategist, and David Al-Ibrahim, storyteller, in close collaboration with local partners Red Hook Initiative's Digital Stewards, Good Shepherd Services, and the Brooklyn Library, to address the information sharing and communications needs of Red Hook residents in crisis and non-crisis conditions.
In the context of Hurricane Sandy's second anniversary, Design/Relief, AIGA/NY's participatory design initiative, takes on a special meaning and successfully concludes with the launch of the Red Hook HUB – a year after the initiative was kickstarted in Brooklyn, Rockaway and South Street Seaport.
The HUB system is installed throughout Red Hook, at the Brooklyn Library Red Hook branch, where the inaugural launch is happening and at the NYCHA Red Hook East/Joseph Miccio Community Center (110 West 9th Street, in Brooklyn). The HUB ticker will be installed on Van Brunt Street at Realty Collective.
This inaugural gathering will consist of a ribbon cutting ceremony by City Council Member Carlos Menchaca, free refreshments, and a special raffle for all those in attendance.