Past Event
Saturday, April 14 2018
2:00–4:00 pm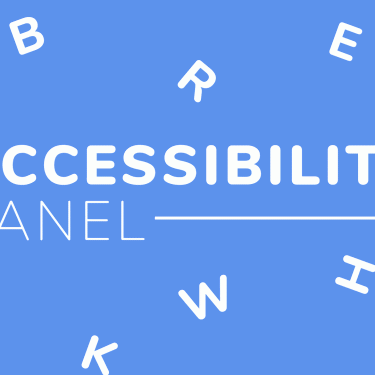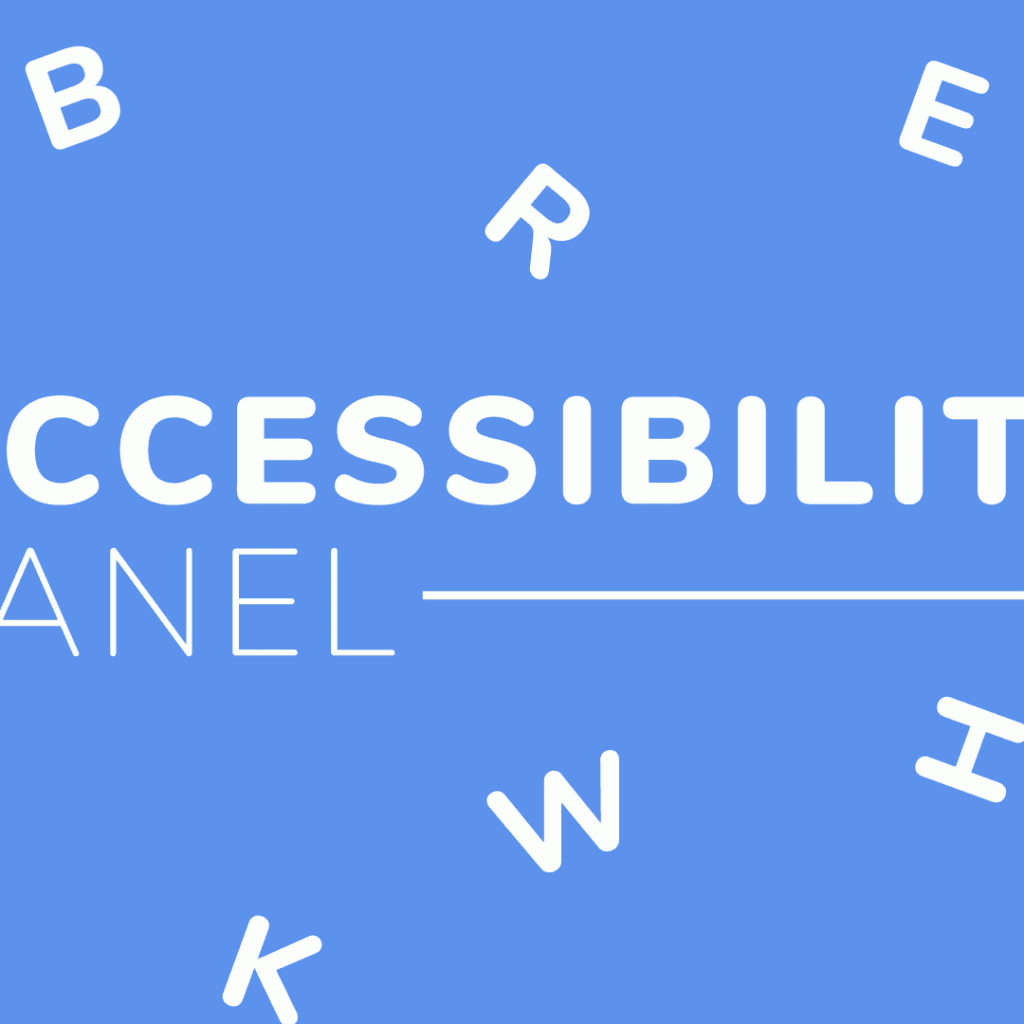 Panel Discussion: Designing for and Teaching Accessibility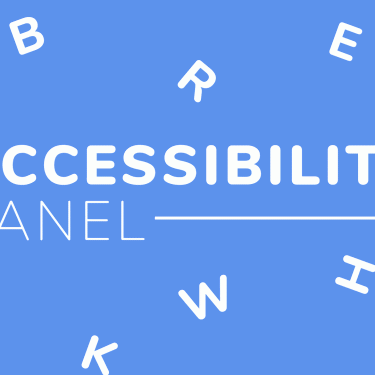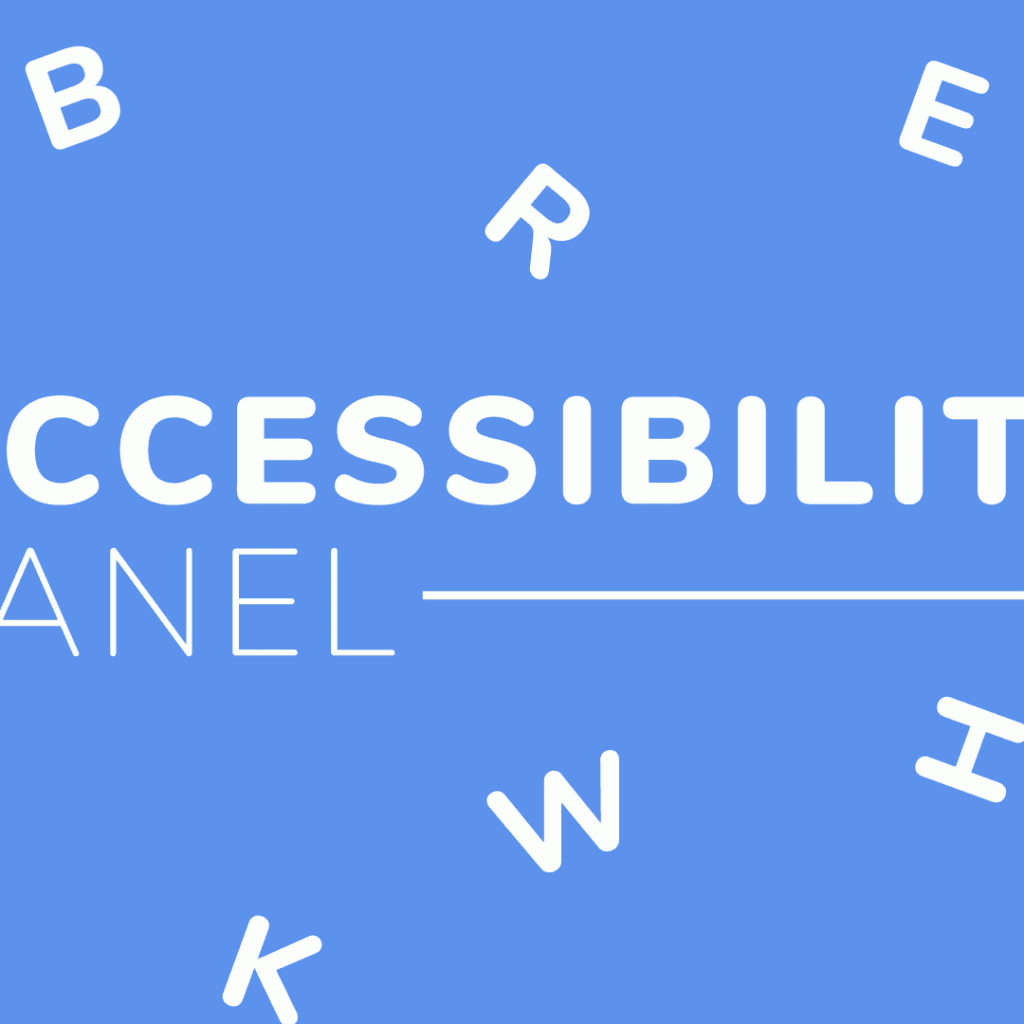 Saturday, April 14 2018
2:00–4:00 pm
Panel Discussion: Designing for and Teaching Accessibility
Panel Discussion
At a minimum, criteria for success of a designed product, service or experience should be its usability by everyone, regardless of their abilities or disabilities. Since digital access is a Civil Right covered by the American Disabilities Act, the question of usability and access are now as important to digital and interactive designers as to those who produce products and physical artifacts. "Inclusive design" theory and practice are becoming the norm with companies increasingly expecting employees to know the common standards and specifications for accessible interfaces which are used by people with disabilities (and meet legally mandated ADA compliance standards). Unfortunately, even as progress has been made in industry, teaching digital accessibility is rarely part of design curriculum or undergraduate course work.
To raise awareness and provide specific examples of ways to incorporate principles of accessibility into professional practice and design education, Design Incubation and AIGA/New York is inviting a group of scholars, practitioners and industry leaders to discuss accessible digital design and its relevance to the New York design community. A morning panel discussion will provide a venue for experts to share their knowledge and an optional afternoon workshop will promote understanding of basic accessibility issues, concepts and best practices.
Panelists
Bo Campbell is an Interaction Designer and Accessibility Design Lead at IBM. As an accessibility thought leader and innovator in the IBM Accessibility organization, Bo functions as a driving force behind the integration of accessibility practices and techniques in the IBM Design Thinking framework. Additionally, he functions as a lead designer on products designed to improve the lives of people with disabilities. Bo has been with IBM since 2013, is a member of the W3C CSS Working group and has his Master's degree in Human Computer Interaction from Iowa State University.
Elizabeth Guffey heads SUNY Purchase's MA in Modern and Contemporary Art and specializes in art and design history. She is author of several books, including Designing Disability: Symbols, Spaces and Society(Bloomsbury, 2017, Posters: A Global History (Reaktion, 2014), and Retro: The Culture of Revival (Reaktion, 2006. She has also authored numerous articles and is also the founding editor of the journal Design and Culture.
Liz Jackson is the founder of the Inclusive Fashion & Design Collective, a disability design organization that is focused on increasing the impact of beautiful, functional products in our everyday lives and in the global economy. Liz is committed to shifting the disability narrative, as current mainstream representations of disability do not accurately portray disabled lives. She is currently focused on creating pathways into design for disabled people through initiatives such as The Disabled List, a curated list of creative disabled people who are available to consult and collaborate. You can learn more about Liz on her blog The Girl with the Purple Cane.
Neil Ward is currently an Assistant Professor of Graphic Design at Drake University. At Drake, Ward's students work through IDEO's design thinking methodology along with user-centered design principles to solve problems in new and unexpected ways. Neil's most recent projects focused on movement throughout the art building on campus for those who are unable to take the stairs along with creating a product to help a veteran – with limited mobility on his right side – cook for and feed himself at home. Both projects involve exercises in empathy for the user, ethnographic studies and a discussion around universal design. Outside of the classroom, he is the principle of Neil O. Ward Graphic Design specializing in identity and publication design.
(artwork: Mike Lagattuta)