Past Event
Thursday, June 4 2015
10:30 pm–12:00 am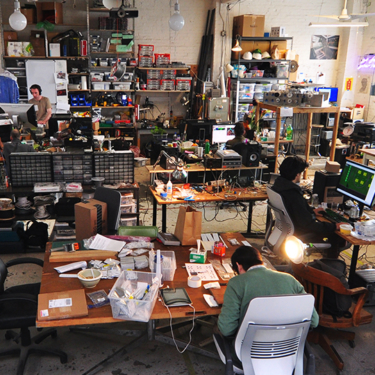 Jamie Zigelbaum: Technology as Material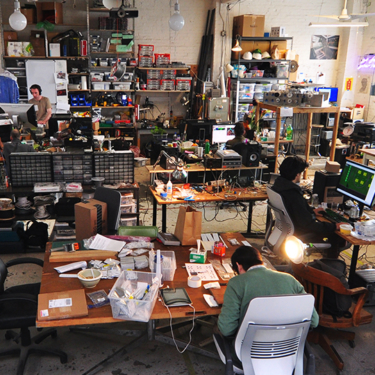 Thursday, June 4 2015
10:30 pm–12:00 am
Jamie Zigelbaum: Technology as Material
Phones, ponchos, kindergartens, smartwatches, tomatoes, DMVs, 3D printers, safe sex, sidewalks, drones, and emojis—all technologies; filling up more minutes per minute of our contemporary experience than ever before. There may be more technology in your local taco truck than in your not-yet-shipped Apple Watch, but one would never know that reading algorithmically aggregated news sources transmitted via light pulses and voltage differentials to the liquid crystal matrices of your favorite viewing device.
How should we consider technology during this strange time we find ourselves in—this fleeting moment between the advent of computation and a possible future where all of human experience becomes digitally mediated. Many seem to feel technology is something external, neutral, even agential. Some see it as a sort of savior, ready to solve all our problems and fix the world. As designers, we can now sketch concepts in circuits, paint images across billions of pixels, and embed experiences into sensate, autonomous systems. Is technology a solution then, something that we design for? Or is it a material, something we design with. If the latter, what the hell does that even mean?
Speaker
Jamie Zigelbaum
I make art to understand the world. I'm a science fiction fucking cyberwarlock, bootstrapped by unyielding curiosity as I churn the inchoate pulp gurgling through our cultural metabolism into digitally active, physical artifacts—a process that can never fully present the glimpsed unknowns filling my mutant brain, nor reveal for me their meaning. What is communication? Really, what the fuck is it? This question is a concept. It's the core of everything I do.
Jamie Zigelbaum is an artist, designer, and engineer living in New York. He is the director of Midnight Commercial, a creative studio working across disciplines. In 2010, he received the Designer of the Future award from Design Miami/ Basel. He holds a Masters in Media Arts and Science from the MIT Media Lab and an BS is Human-Computer Interaction from Tufts University. He was born in Cambridge, Massachusetts in 1978.