Past Event
October 27–28 2022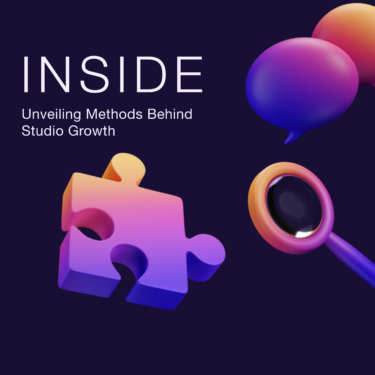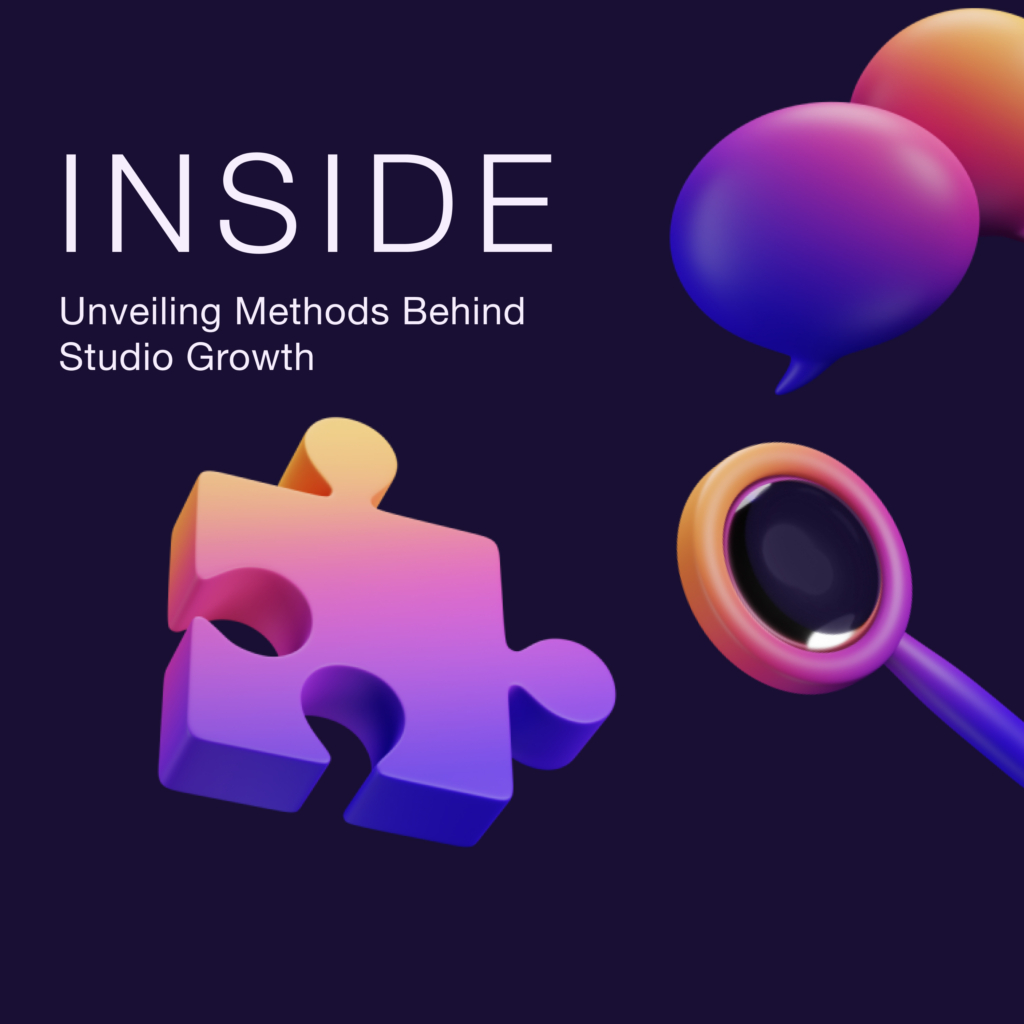 INSIDE
Unveiling Methods Behind Studio Growth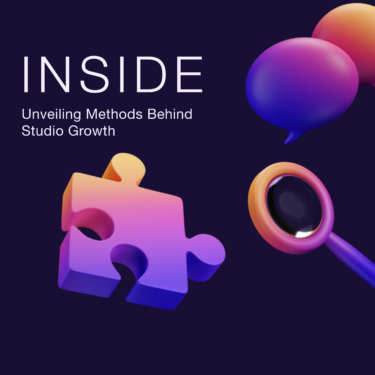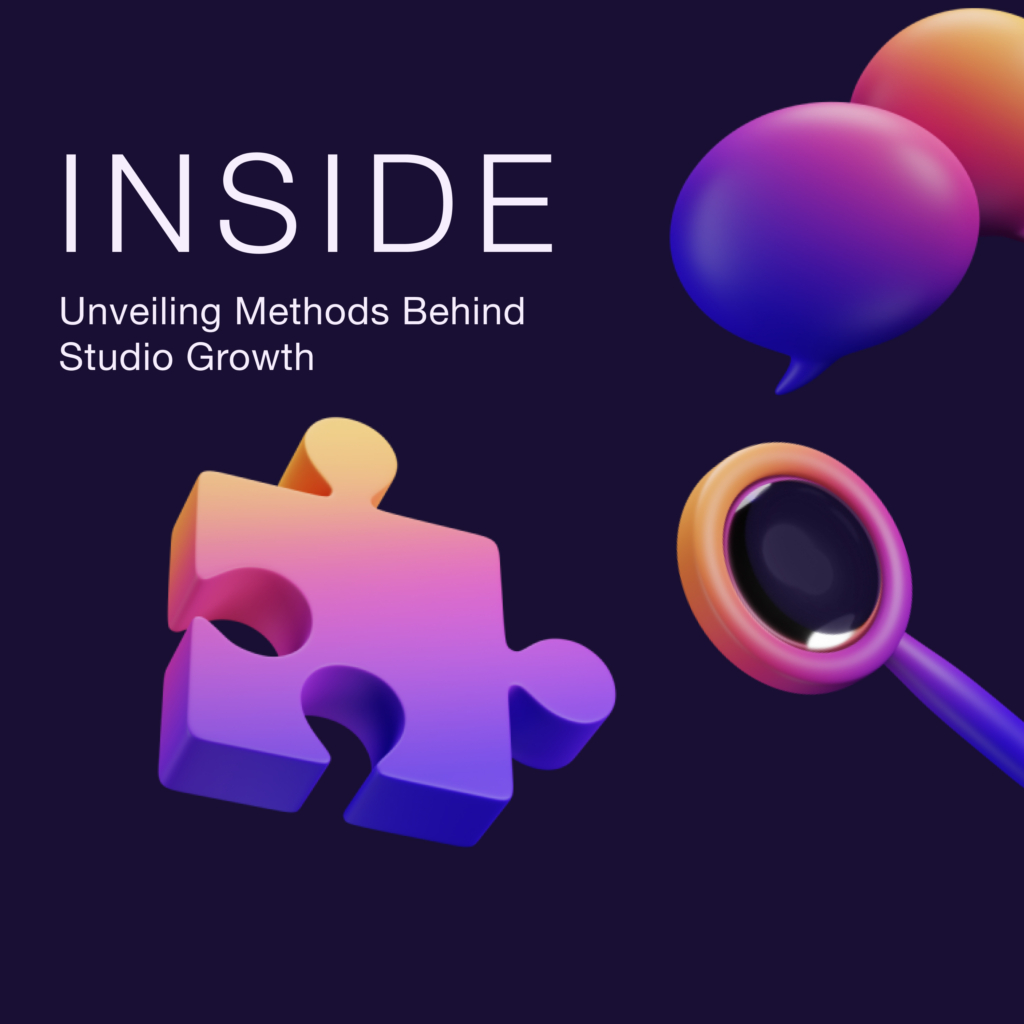 October 27–28 2022
INSIDE
Unveiling Methods Behind Studio Growth
Join us for a two-day symposium with industry leaders on how to grow (or launch) your studio.
Whether you're a seasoned agency leader, or just launching your studio, we've got you covered with real talk and inspiration on how to build a vision for your next stage of growth.
Over 2-days you'll hear the behind the scenes stories and insights from industry leaders and break-out stars. We'll cover pressing topics like how you can uncover new knowledge on how to position your agency, potential revenue streams, profitability, mergers and acquisitions, and more.
You'll hear the behind the scenes stories and insights from industry leaders and break-out stars.
We'll also provide opportunities to network to gain expertise and knowledge from others. Don't miss this opportunity to connect, learn, and supercharge your game plan for growth.
Tickets
Discounted all-access pass
You will have access to all panels and follow-up materials post-event.

All-access pass
You will have access to all panels and follow-up materials post-event.
This ticket allows us to make more sliding scale tickets available for folks who cannot afford to attend. It covers all speaker honorariums, printing, symposium materials, and snacks.
One day access pass
You will have access to attend one day of your choice for the event.
This ticket covers all costs associated with your attendance but does not provide support for others to attend. It covers some of the event expenses.
All proceeds from this event will support the mission of AIGA NY, a 501(c)3 nonprofit organization. If ticket cost is a barrier, please contact Stacey@aigany.org.
Covid Protocol
This event is in person and in a large indoor venue in The New School, Parsons. In compliance with NYC COVID indoor gatherings, masks are optional.
Schedule
9:00 am

Doors open & check-in
Tickets
All-access pass

$345.00

Discounted all-access pass

$245.00

One day access pass

$170.00
Alvin Johnson/J.M. Kaplan Hall 66 West 12th Street, The Auditorium,
—
66 West 12th Street
The Auditorium
New York, 10011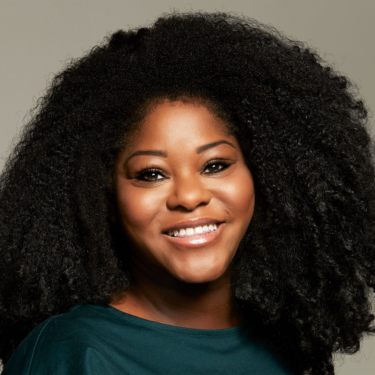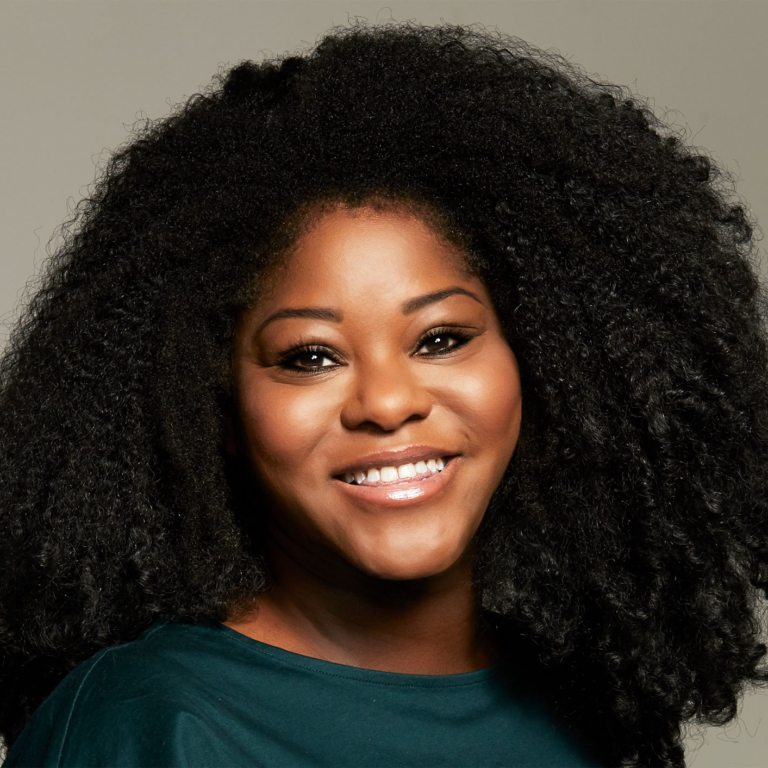 Shar Biggers, Provoke
Shar  is the creative director and founder of Provoke Design, a branding studio. In her extensive experience, she has worked with Fortune 500 companies, led design for Amazon rebrands like Amazon Fashion and Amazon Diversity, and helped more than 10 million Americans say "I'm with her" for Hillary Clinton.
Shar has a proclivity for communications design, from ideation and strategy to branding and digital design. While working in advertising, she was tasked with overseeing several design projects, fell in love, then left the advertising world for design. Dedicated to her craft from the start, she went from pulling all-nighters on a cot in design school to launching multiple businesses and designing for top brands.
Today, Shar is a visionary who has made problem-solving her business. Her passion is to help bring equality and increased opportunities for ambitious bootstrapped startups, women-led companies, and businesses owned by people of color. To that end, her ultimate goal is to design for good and those most undervalued. A native of Atlanta, by way of St. Louis, Shar holds an MBA in business management and is a graduate of Miami Ad School's Portfolio Center of Design. She is thrilled to share her story and inspire others, especially the next generation of female and minority creatives.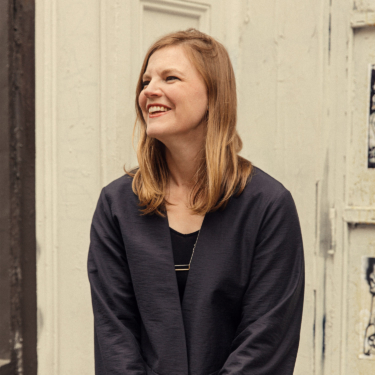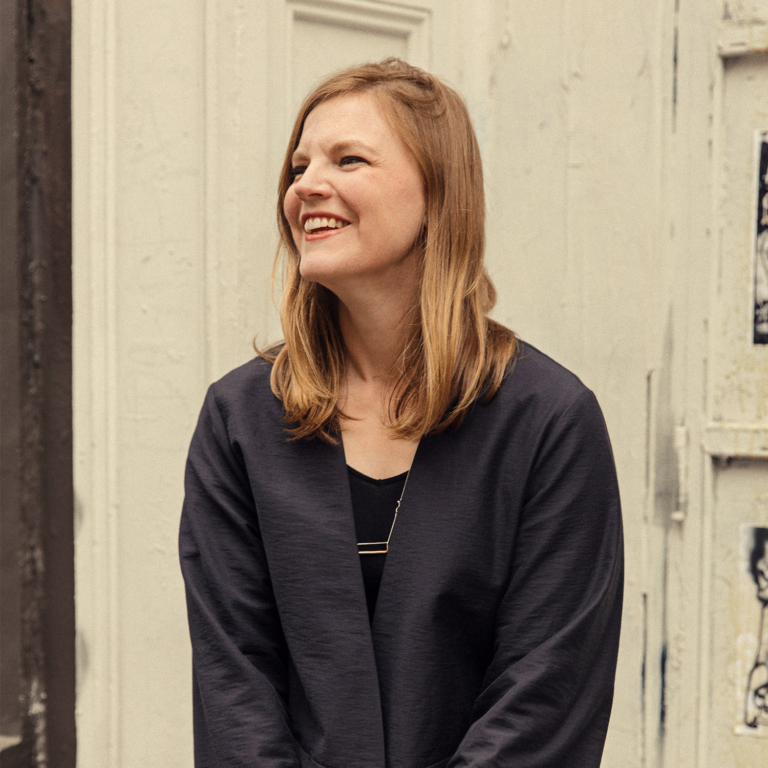 Sarah Williams, Beardwood&Co
Sarah is Partner and Chief Creative Officer of Beardwood&Co, a branding agency based in New York City. She believes courageous creativity leads to big ideas that have the power to make the world more equitable, healthier, and more sustainable. By setting the vision for a multi-disciplinary design team at Beardwood&Co., she delivers award-winning work that brings strategy and innovation to life. Sarah has led branding and creative for clients such as Hyatt Hotels, Danone, Sperry, Hill's, S'well Bottle, Honest Tea, Sabra, Eos, and Enterprise Community Partners. Sarah began her career at Landor Associates and graduated from Western Michigan University with BFA in Graphic Design.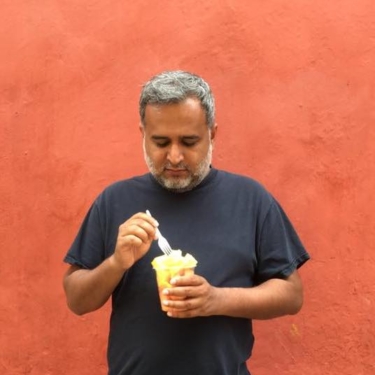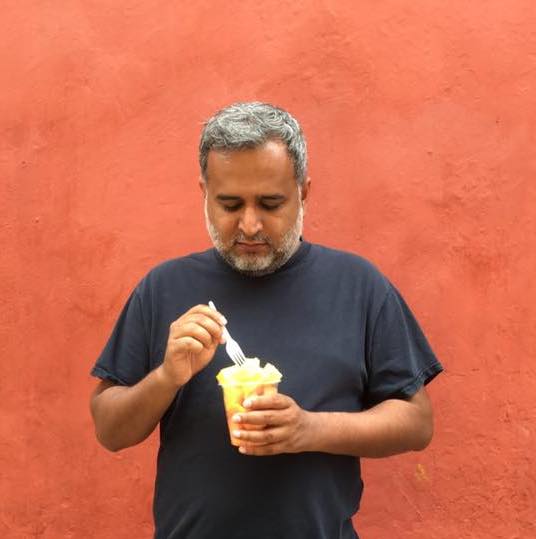 Ritik Dholakia, Studio Rodrigo
Ritik is a product strategist, entrepreneur, and writer living in Brooklyn, NY. He is the founder and managing partner of Studio Rodrigo, a digital product strategy & design consultancy, and Amp Club NYC, an initiative to get creative folks more engaged with civic issues.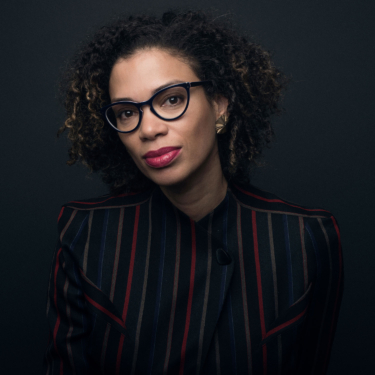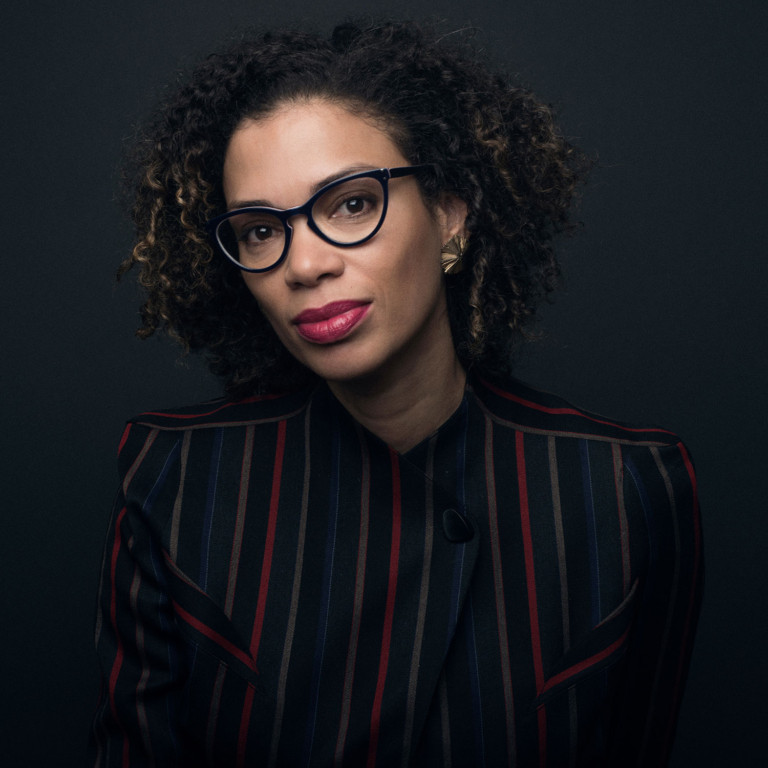 Yocasta Lachapelle, Talent Consultant
Yocasta is a Talent Consultant who specializes in talent acquisition, curating high-performing creative teams and delivering impactful Diversity, Equity and Inclusion programming. She was previously the long-standing Director of Talent at COLLINS during which time the agency was named "Design & Brand Agency of the Year" by AdAge and the 2021 Design Company of the Year by D&AD. Prior to joining COLLINS, Yocasta was Partner, Senior Producer, Business Development at Ogilvy, where she managed interdisciplinary teams on projects including global campaigns and high-value new business pitches.
Yocasta currently lives in New York with her daughter––an amazing 11th grader, who is an accomplished artist in her own right.
Sessions
Day 1
Launching a Design Studio
Insights on the play-by-play journey of launching a design studio, straight from a founder's point of view. We'll talk about the "why's", the "how's", the hurdles and successes that happen along the way. What it looks like to dream it and do it according to the best laid plans, and what it means to pivot for a new opportunity or shift in the industry.
Blueprints for Success
Launching a studio is a daunting journey, so where to begin? In this session we'll discuss insights on creating a blueprint for success. Asking some key questions from the start can help you and your partners stay on the same page for making important business decisions. What does year one look like? How to build and structure a team for growth? How do we create financial stability? What are the pitfalls to avoid in projects and negotiations? We'll touch on these topics and more with "duo founders" to talk about laying the foundation for future growth.
New Studio Realness
So you've launched your studio and have a few projects or a few years under your belt. This is the moment to reflect on what's working, what's not, and what your next set of goals look like. In this conversation we'll talk about shifting from surviving to thriving, and codifying the tools and processes that can help get you there.
Day 2
The Growth Struggle
The same ways of working that got you "here" may not always work to get you "there" — A.K.A the next phase of growth. In this conversation we'll chat about how studios have reinvisioned their methodologies and reprioritized their time to focus on growing teams and growing the business.
The Machine Behind the Studio
When you are shifting from "wearing all the hats" of running a studio to building a team of experts, it's time to think about creating a well-oiled machine. The operations of running a studio, managing projects, and growing healthy client relationships require different areas of expertise. In this session we'll talk about how those roles intersect with keeping creativity and culture thriving in your studio.
Mergers, Acquisitions & Restructurings Oh My!
Whether you're early-stage or mid-stage in the life of your studio, it's never too early to understand the "the end game" options. Gain a deeper understanding of the potential pathways and your long term vision. We'll talk about what it means for you and for your business across mergers, acquisitions, transferring equity or shares, closing the doors, and the pros and cons that go along with each.
Day 1 
9:00a.m.-10:00a.m.
Check-in
10:00 a.m. – 10:30 a.m.
Welcome to INSIDE
10:30 a.m. – 11:30 a.m.
Keynote Spotlight: Launching a Design Studio with  Andre Banks, A–B Partners
11:30 a.m.- 11:45 a.m.
Break
11:45 a.m. – 1:00 p.m.
SESSION 1 / Panel – Blueprints for Success: Leo Porto, Felipe Rocha, Aaron Edwards, Mark Goldwell, and moderated by Sarah Williams
1:00 p.m.- 2:15 p.m.
Networking lunch
2:30 p.m.- 3:45 p.m.
SESSION 2 / Panel – New Studio Realness: Aron Fay, Heather-Mariah Dixon, Grace Robinson-Leo and moderated by Shar Biggers
3:45 p.m. – 4:00p.m.
Closing remarks
Day 2 
9:00a.m. – 10:00a.m.
Check-in
10:00 a.m – 10:30 a.m.
Symposium Welcome
10:00 a.m. – 11:30 a.m.
Keynote Spotlight / Launching a Design Studio: Kat McCord of Thackway McCord
11:30 a.m. – 11:45 a.m.
Break
11:45 a.m. – 1:00 p.m.
SESSION 1 / Panel – The Growth Struggle (it's real): Andre Banks, Deroy Peraza, Rachel Yaeger, Michael Ray and moderated by Kat McCord
1:00 p.m. – 2:00 p.m.
Network Lunch
2:15 p.m. – 3:30 p.m.
SESSION 2 / Panel – The Machine Behind the Studio: Michael Ian Kaye, Catherine Clark, Julia Zeltser, and moderated by Yocasta Lachapelle
3:30 p.m. – 3:45 p.m.
Break
3:45 p.m. – 5:00 p.m.
SESSION 3 / Panel – Mergers, Acquisitions & Restructurings Oh My!: Aaron Shapiro, Emmet Shine, Liesje Hodson and moderated by Ritik Dholakia
5:00 p.m.- 5:10 p.m.
Closing remarks
5:10 p.m. – 6:30 p.m.
Reception
Alvin Johnson/J.M. Kaplan Hall 66 West 12th Street, The Auditorium,
—
66 West 12th Street
The Auditorium
New York, 10011