Past Event
May 7–17 2016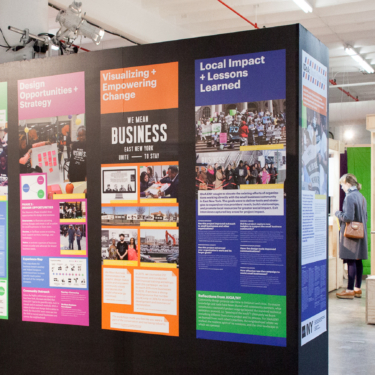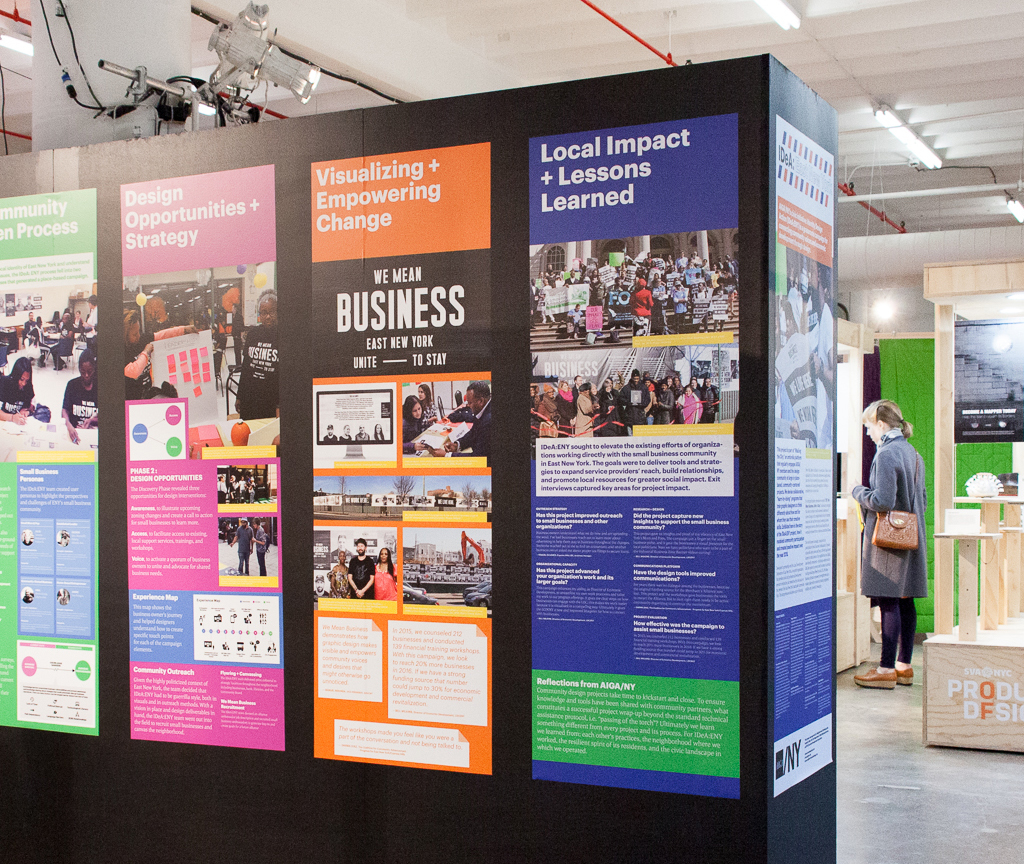 IDeA:ENY, Graphic Designers Make Cities Too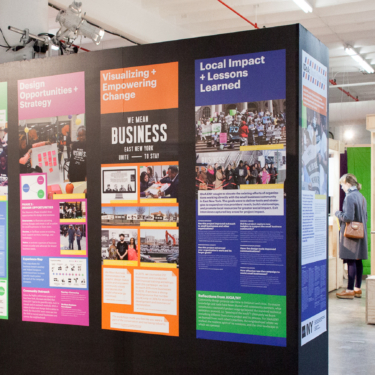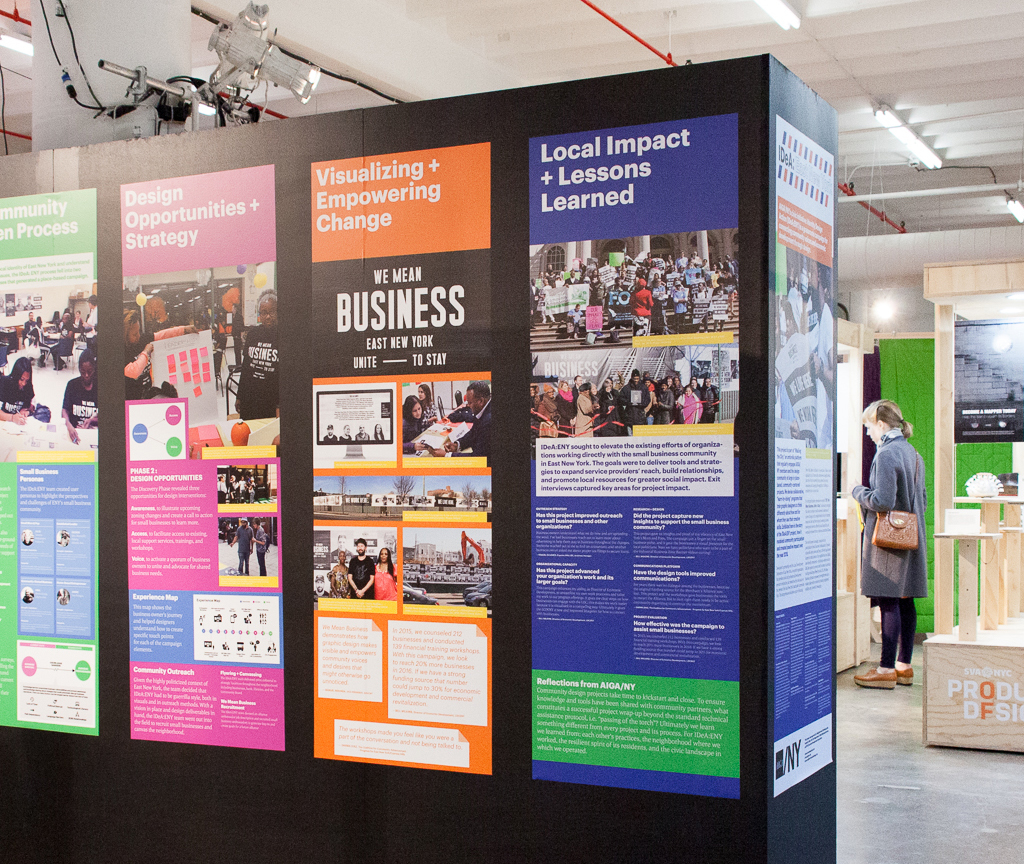 May 7–17 2016
IDeA:ENY, Graphic Designers Make Cities Too
Identity Design Action: East New York (IDeA:ENY) is a community-centered design initiative that connects community voices and economic development. It is the latest civic initiative of AIGA/NY, part of "Making Our City," an umbrella platform that regularly engages AIGA/NY members in participatory, collaborative place-based projects.
Two years ago, invited by Wanted Design, we presented Design/Relief at Industry City, during NYCxDESIGN. This year, we tell the story and process of IDeA:ENY, and how it modeled community participation and created positive impact in Central Brooklyn, in the context of the controversial East New York Sustainable Community Plan, which is part of Mayor de Blasio's plan to build more affordable housing in the city.
By using participatory processes we created "East New York. We Mean Business, Unite to Stay," an advocacy campaign that aims to enhance small businesses' awareness of current changes in the neighborhood in face of rezoning measures; fast-track their access to existing business development services offered by local nonprofits, and eventually empower them to unite as a merchant alliance.
Aside from its impactful motto the multi-faceted campaign included the wild distribution of posters and flyers placarded all over East New York streets, and hand-distributed to a selection of small business ambassadors, as well as digital tools such as an engaging website and a user-friendly SMS platform that automatically alerts businesses about training and events. Additionally our team designed and co-led a series of workshops to empower the neighborhood's small owners to become more resilient in time of change. To further its urban impact the campaign was completed with one 200-ft long banner in the Industrial Business Zone honoring local manufacturers, and more posters wheat-pasted on a 300-ft long construction fence of a future medical facility, located at a strategic point of Pennsylvania Avenue. www.enywemeanbiz.nyc
Exhibit design and production coordination: IntraCollaborative
Exhibit content: David Frisco, 3×3 Design and Laetitia Wolff
Special thanks: Carolyn Louth