Past Event
Tuesday, June 27 2017
8:00–9:30 pm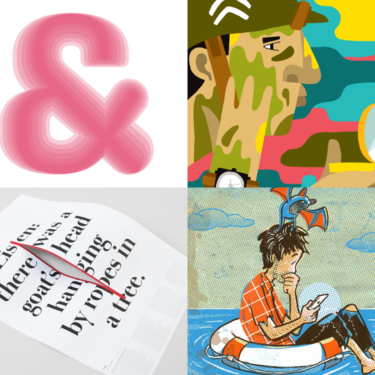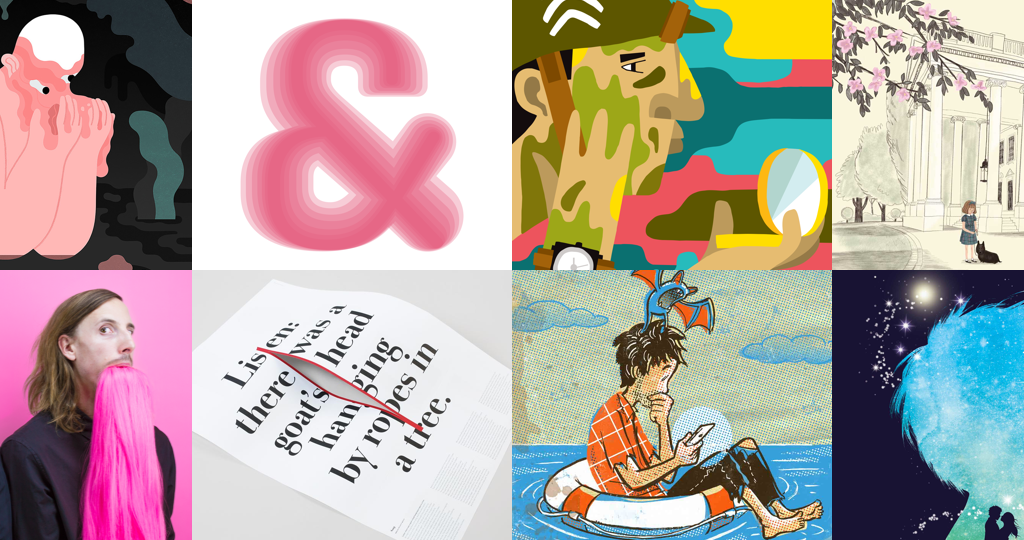 Field Trip: The Pencil Factory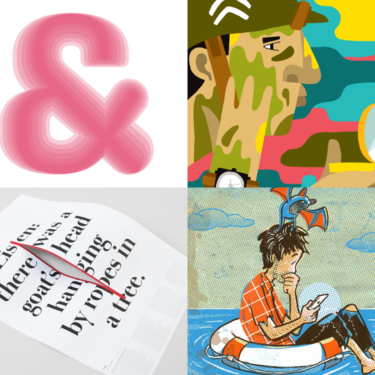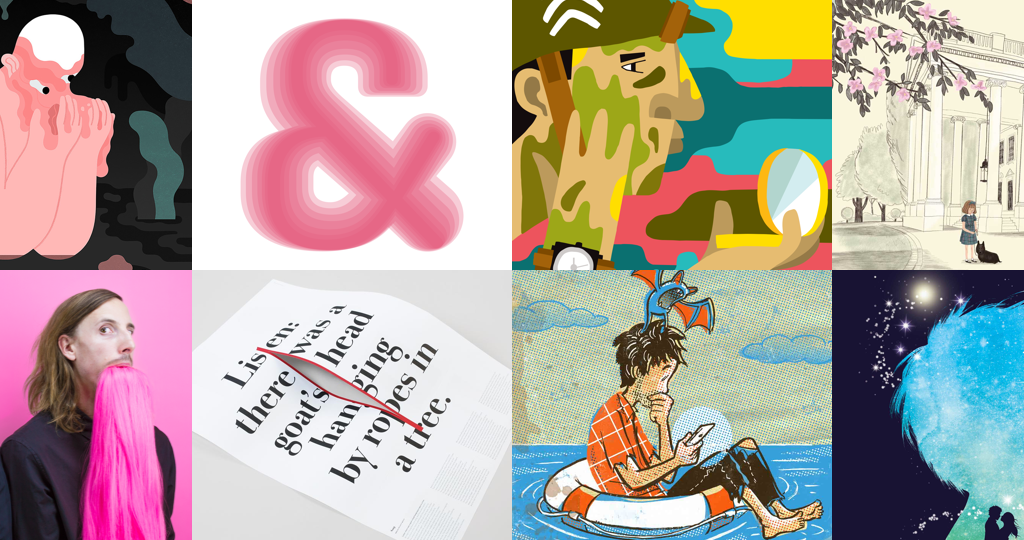 Tuesday, June 27 2017
8:00–9:30 pm
Field Trip: The Pencil Factory
Friends, conspirators, and sometimes collaborators—the Pencil Factory is an ever-changing community of creatives sharing studio spaces in the historic Greenpoint, Brooklyn building. Originally started as a single studio in 2006, the group of diverse illustrators, designers, animators, and other visual problem solvers has blossomed into over ten separate studios today.

Join us for an AIGA members only tour of three studios with some Brooklyn's best designers and illustrators.
Tickets are $10, and open to Leader and Sustaining level members only. Space is very limited so sign up today!
Studio 400: Wade Jeffree and Leta Sobierajski
WADE JEFFREE and LETA SOBIERAJSKI are a couple who share a taste for quirky aesthetics and crisp design. The studio combines traditional graphic design elements with photography, art, fashion, and technology to create satisfying and emotional visuals. Their work ranges from conventional identities to bizarre compositions, spanning all disciplines. They live and work in Brooklyn, New York.
Studio 410: Topos Graphics

TOPOS GRAPHICS operates one studio from two cities: New York and Atlanta. They work in print, identity, books, motion graphics, editorial illustration, and objects. In addition to working with MoMA PS1, Norah and Norman Stone, Tate Americas Foundation, Human Rights Watch, The Gender and Family Project, KIND Healthy Snacks, The New York Times, David Stark, and The Knight Foundation, Topos Graphics serve as the creative directors of The Jewish Museum.

Studio 514: Jesse Ragan and Daniel Greenfield

JESSE RAGAN started his career at Hoefler & Frere-Jones and has worked independently in Brooklyn since then. In 2015 he partnered with Ben Kiel to form a new foundry, XYZ Type. He has served on the board of directors for AIGA/NY and has taught at Type@Cooper (which he co-founded) and Pratt Institute. He holds a BFA from RISD. Notable past design collaborations include Gotham, Archer, and Omnes.
DANIEL GREENFELD is an illustrator and printmaker based in New York. He uses a mixture of traditional block printing techniques and digital drawing in his editorial and commercial work, where his love of German Expressionism and American folk art is readily apparent. His clients have included the Village Voice, the Intercept, Quartz and Columbia Law School.
Studio 515: Jing Wei, Jennifer Hill, Paul Hoppe, Alex Eben Meyer, and Neil Swaab

JING WEI is a Chinese-born, California-raised illustrator who enjoys doing a lot of things at the same time. Jing regularly freelances for clients such as Target, Herman Miller, MailChimp, Adobe, and the New York Times. When she's not in the studio, Jing works as the Illustration Director for Etsy, where she helps develop the brand voice and vision. And when she's doing not either of those things, she's teaching Publications at Pratt Institute. In her spare time, Jing is a fan of swimming, traveling and having people pronounce her name correctly.
JEN HILL is a picture book author and illustrator.  She graduated from the Rhode Island School of Design, where she studied children's book illustration with David Macaulay and Judy Sue Goodwin-Sturges. An erstwhile preoccupation with ghosts, folklore, mischief and mystery inspires her fine art paintings. She lives in Brooklyn, NY with her husband and cat.
NEIL SWAAB is an illustrator, cartoonist, art director/designer, and writer. He is the illustrator of the NY Times bestselling book My Brother is a Big, Fat Liar by James Patterson, has animated for the shows Superjail! and Ugly Americans, and has written for Annoying Orange. His work has been recognized by The Society of Illustrators, Print Magazine, Communication Arts, and American Illustration. His first novel The Secrets to Ruling School (Without Even Trying) was published by Amulet Books September 2015 and its follow-up will be published September 2016. Neil is also an instructor at Parsons School of Design in the Illustration program.
ALEX EBEN MEYER was born and raised in Philadelphia, PA and graduated from Washington University in St Louis, MO. He has been illustrating for over ten years and has worked with a wide range of editorial, advertising, publishing and interactive clients on projects big and small. Alex's work is bright, colorful, and fun, often featuring inanimate objects doing animate things. his current dream project is to have his artwork on a blimp. When not illustrating, Alex can be found playing street hockey and discussing the socio-political implications behind the consumption of the cake donut. He lives in Greenpoint, Brooklyn with his lovely wife Anna, baby Pip, and creative director cat Frankie.
PAUL HOPPE is a freelance-illustrator for newspapers, magazines and advertising agencies, and an author and illustrator of children's books and graphic novels. His clients have included The New York Times, The Wall Street Journal, The New Yorker, Addidas and IBM. His work has been recognized by the Society of Illustrators, American Illustration, Communication Arts, 3×3, and PRINT amongst others. Paul teaches Visual Narrative in the Illustration Residency at the School of Visual Arts. Born in Poland and raised in Germany, he now lives in Brooklyn, New York.
Studio 226: Laura Alejo, Freddy Arenas, Alex Trochut, & Annica Lydenberg

LAURA ALEJO was born and raised in Barcelona, Spain where she studied product design. She would sneak into graphic design classes and ended up with degrees in both. Perpetually curious, she assumed many roles as a creative and life eventually brought her to New York in 2007. She has been working as an illustrator, motion graphics artist and director ever since. You will find her most days in her studio in Greenpoint before going home to be a mama and draw silly stories for the twins.
FREDDY ARENAS is an independent animator and art director. His work focuses on the semantics of the visual language: he strides to create poetic relationships that convey ideas in a compelling and innovative way. Throughout his career he has created projects for clients such as The New York Times, California Sunday Magazine, Google and HBO Documentaries.
ALEX TROCHUT was born in 1981 in Barcelona, Spain. After completing his studies at Elisava Escola Superior de Disseny, Alex established his own design studio in Barcelona before relocating to New York City. Through his design, illustration and typographic practice he has developed an intuitive way of working that has resulted in his expressive visual style. Alex has created design, illustration and typography for a diverse range of clients: Nike, Adidas, The Rolling Stones, Katy Perry, BBC, Coca-Cola, Pepsi, The Guardian, The New York Times, Time Magazine and many others. Alex's work has been internationally recognized, appearing in in exhibitions and publications worldwide. He has given talks and been honored by the Art Directors Club––including being named a 2008 Young Gun––the Type Directors Club, and the Creative Review, among others. His monograph, More Is More, explores his working methodologies and influences and was published in 2011.
ANNICA LYDENBERG runs Dirty Bandits a small, Brooklyn-based design firm specializing it typography, lettering and illustration. Work done by Dirty Bandits is fueled by Annica's deep appreciation for type, her interest in storytelling and dedication to brands and individuals working for social good.