Past Event
Sunday, March 3 2013
12:00–12:00 am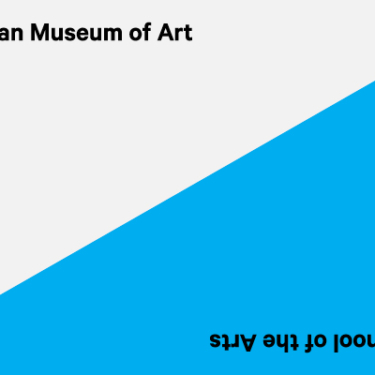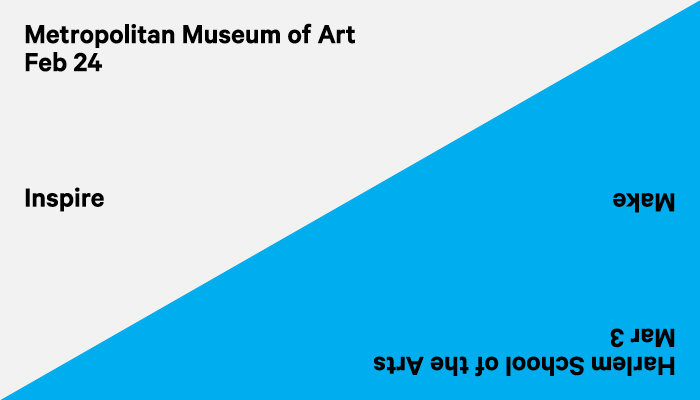 INSPIRE / MAKE: FREE WORKSHOPS FOR TEENS AN AIGA/NY INITIATIVE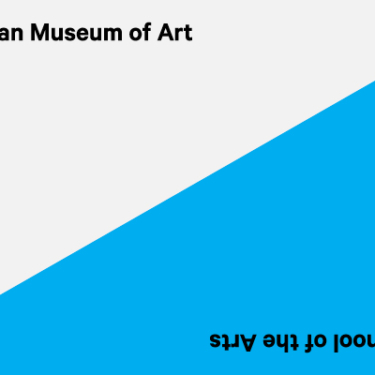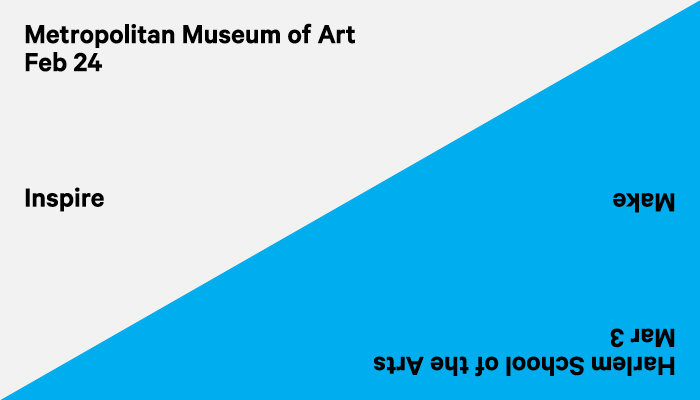 Sunday, March 3 2013
12:00–12:00 am
INSPIRE / MAKE: FREE WORKSHOPS FOR TEENS AN AIGA/NY INITIATIVE
Our Inspire/Make Teen Program is a series of free weekend classes for high-school (grades 9-12) students who want to learn how to design and develop digital and electronic media. We'll cover a breadth of disciplines, including graphic design for digital interfaces, creating apps and content for mobile and tablets, and physical prototyping with electronic components.
Our collaborator for the program pilot is The Harlem School of the Arts, a non-profit after school program that for nearly 50 years has transformed the lives of tens of thousands of young people ages 2-18 through world-class training in the arts. It offers its students the freedom to find and develop the artist, student, and citizen within themselves in an environment that teaches discipline, stimulates creativity, builds self-confidence and adds a dimension of beauty to their lives, empowering them to become the creative thinkers and innovative leaders of tomorrow.
If you'd like to be involved to teach a workshop, support future workshops as a sponsor, or have any additional questions regarding the program, please contact Stacey Panousopoulos, AIGA/NY Chapter Manager at Stacey@aigany.org.
The camp will be structured over two weekends. If you did not make it to the field trip, you can still register for the workshops!

INSPIRE: FIELD TRIP
Date: Sunday, February 24
Time: 2:00PM-4:00PM
Location: Metropolitan Museum of Art – 1000 5th Ave @ 82nd Street
Students will attend a tour of the Metropolitan Museum of Art to view art on exhibits, learn about the Museum and be inspired for their workshops the following weekend.
MAKE: WORKSHOPS
Date: Sunday, March 3
Location: Harlem School for the Arts – 645 St Nicholas Ave @ W. 141st Street
Workshops are limited to 10 students
Schedule: 
1:30PM – 3:30PM Hands on Workshop
3:30PM – 4:30PM Refreshments
4:30PM – 5:30PM Student presentations
The students will gather at the HSA on March 3rd.
These are free workshops! Please choose one workshop for your teen.
Making a Mobile App
Instructor: Will Turnage
Description: In this class, students will learn to make their own guide to the Metropolitan Museum, featuring their favorite pieces of artwork, their own comments and descriptions, and any other content they wish to add. The final product will be an app on an Android, which they can download and keep. Note: if you did not attend the museum tour, you can still take this workshop!
REGISTER HERE
Be a Graphic Designer
Instructors: Collective Assembly (Andrew Chee, Manuel Dilone, Virgilio Santos)
Students will learn the basics of graphic design through an intensive but freeform class in which each student designs their own A0 (1189 x 841 mm) poster for both print and digital formats, from scratch. The class will be conducted in 4 parts in which students experience a typical graphic design process: 1) Inspire: Create/gather elements for the poster composition, collect inspiration from history to present; 2) Edit: Make final selections, retouch, and prepare content; 3) Design: Compose the poster and prepare for printing; 4) Publish: Print posters through the large format printer and publish online. Students will gain hands-on experience with industry standard graphic design software including Adobe InDesign and Photoshop. Ultimately, students will leave the class with both a printed poster and a digital portfolio piece.
REGISTER HERE
Electronics Prototyping with littleBits
Instructors: littleBits team
Description: Make your own drawing machine with littleBits! littleBits is an opensource library of electronic modules that snap together with tiny magnets for prototyping, learning, and fun. Get inspired by art at the MET museum and make your own generative art machines. Imagine a paint brush that only paints when it hears a sound, or a marker that spins to create unique patterns, the possibilities are endless! Students will learn the basics of electronics prototyping. There is no soldering, wiring, or programming necessary, and no engineering experience required.
Visit community.littlebits.cc to learn more about the projects you can make with littleBits.
REGISTER HERE
THANK YOU TO OUR SPONSORS:
A VERY SPECIAL THANKS TO: