Past Event
Tuesday, February 25 2020
6:30–8:30 pm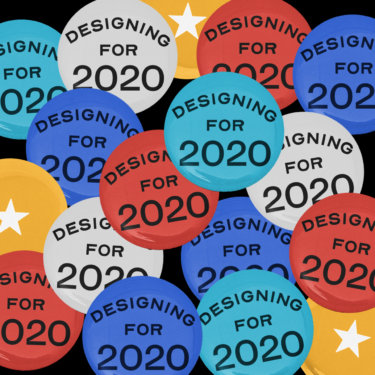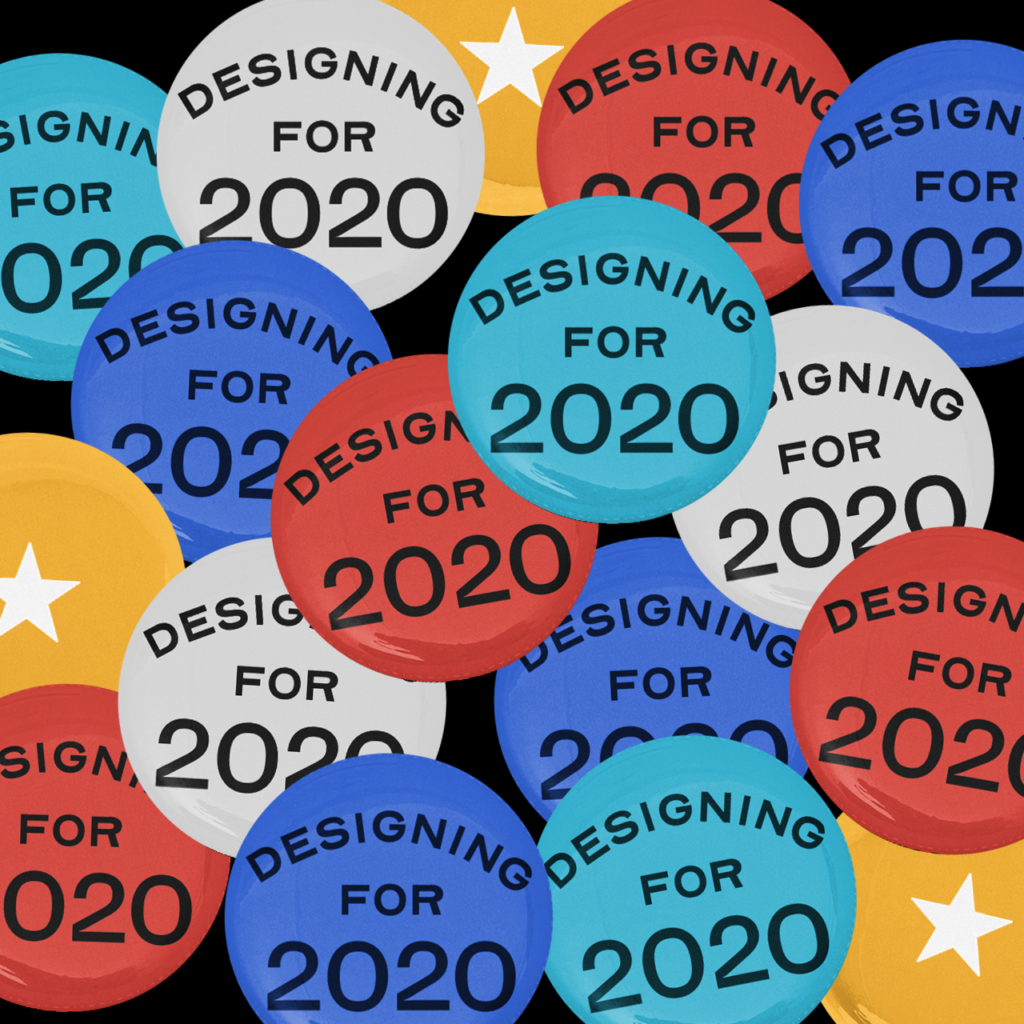 Join us for a conversation about the brands shaping the 2020 Presidential Election.
How does one brand a person? Can one successfully escape using red, white, and blue? Can one trust the public to successfully use the brand? How does one stand out against the noise of our current political climate, and all those candidates? And finally, learn why designers should design for politics!
We'll hear from Deroy Peraza and Logan Emser of Hyperakt, Bobby C. Martin Jr. of The Original Champions of Design and Meena Yi, Creative Director for Cory 2020, and Ben Ostrower of Wide Eye Creative as they share the process behind the brands of Pete Buttigieg, Cory Booker, and Kamala Harris.
After the talk, you are invited to join Victor Ng for a moderated Q&A with all of the panelists.
Event Series: Fresh Dialogue
Designing for 2020 is part of the Fresh Dialogue event series. These events are critical discussions that focus on current events, issues of cultural relevance and emerging topics in the world of design.
Schedule
6:30 pm

Doors open & check-in

7:00 pm

Event begins

8:30 pm

Event ends

8:30 pm

Post event reception
Tickets
Members

$10.00

Non-Members

$20.00

Students

$5.00

Student non-members

$7.00
The Auditorium, Alvin Johnson / J.M. Kaplan Hall
—
66 West 12th Street
New York, 10003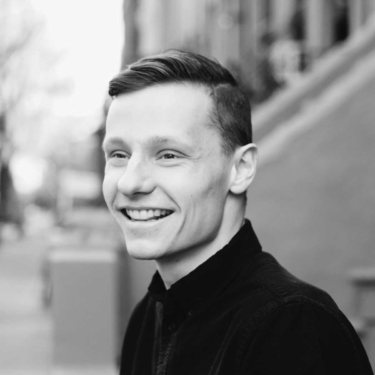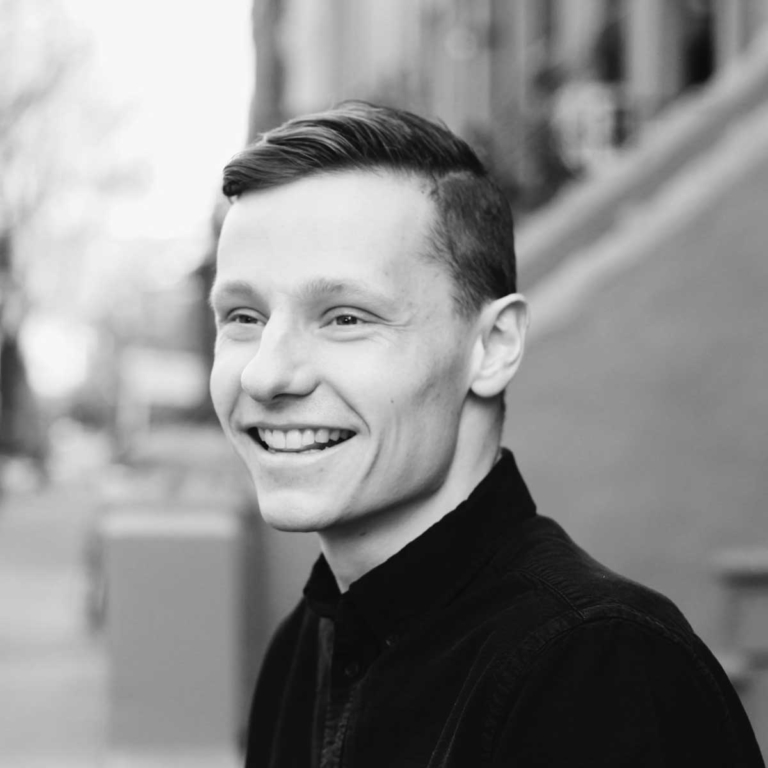 Logan Esmer
Logan is a Brooklyn-based graphic designer currently working with the talented bunch at Hyperakt. An Ohio native, he graduated with a BFA in Visual Communication Design from Kent State University. He is passionate about branding and the role design plays in the everyday experience. In addition to design, he enjoys running, researching historical sports graphics, and eating his way around the city.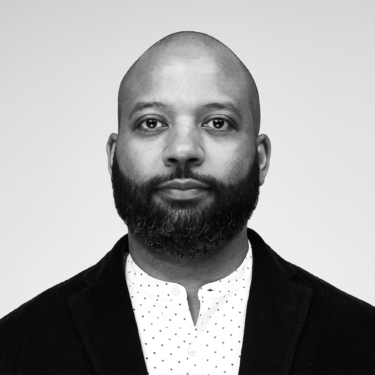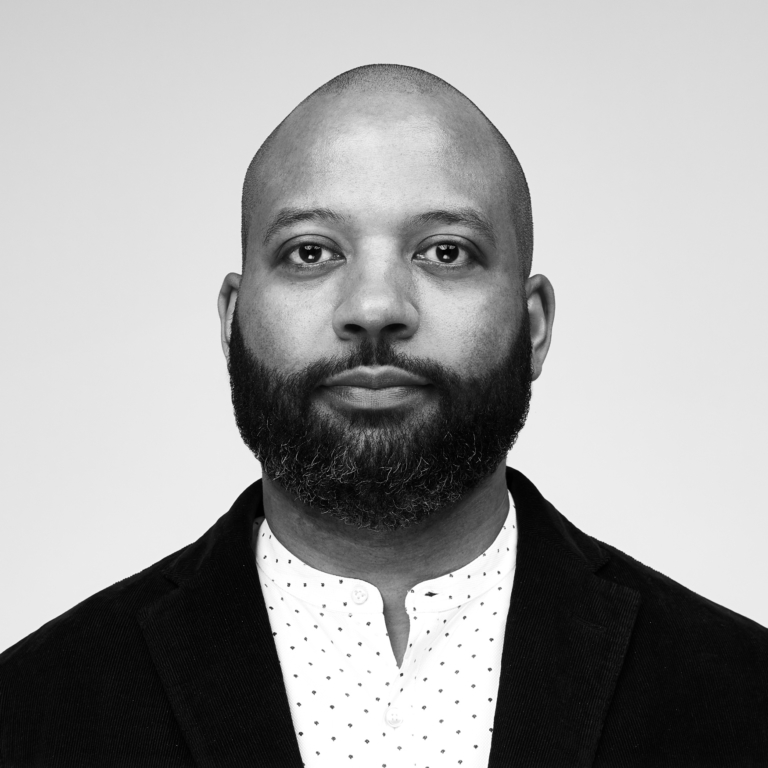 Bobby C. Martin Jr.
Bobby is a founding partner of The Original Champions of Design, a branding and design agency headquartered in New York City. Martin sets the relentless standard of design and vision for the agency he founded, with Jennifer Kinon, in 2010. Together they have partnered with a wide range of clients such as Dartmouth, Girl Scouts, MTV, NBA, The Studio Museum in Harlem and most recently Cory Booker's 2020 campaign for president. He has lectured about brand identity around the world and has been a special guest on Design Matters, Design Observer and Studio 360. Bobby Martin served as a board member of AIGA/NY from 2006-08, as well as the Type Directors Club from 2015-2019 where he helped launch the first scholarship for people of color in typography. In 2019, The Original Champions of Design was named one of the 30 Most Important Companies in Design by Fast Company. Bobby Martin has won numerous international awards from the AIGA, Art Directors Club, Communication Arts, D&AD, and the TDC, among others. He is a proud graduate of Virginia Commonwealth University, and earned an MFA from the School of Visual Arts where he currently serves on the faculty.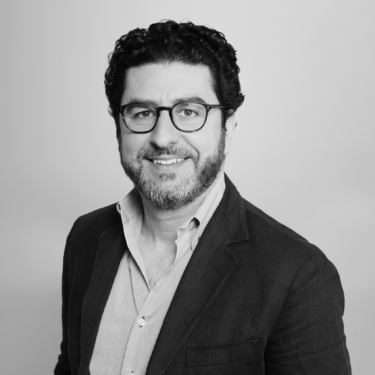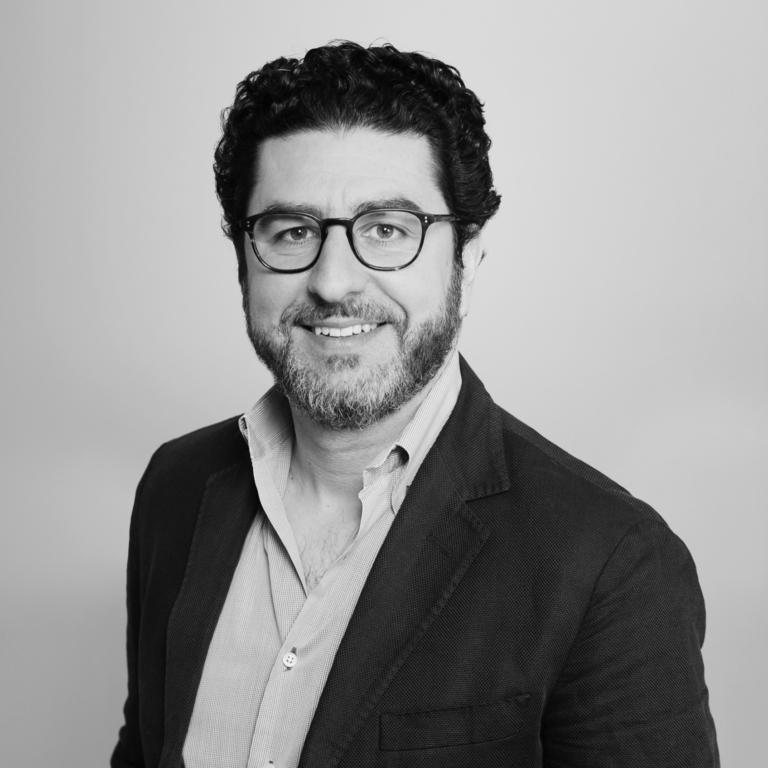 Ben Ostrower
Ben is an entrepreneur and creative director with over twenty years of experience in digital media. As the Principal and Creative Director of Wide Eye, an independent DC-based creative agency, Ben works with purpose-driven clients to create memorable brands and visually tell their stories online. Ben has built a roster of hundreds of clients around the U.S. and abroad, including the ACLU, the Washington Nationals, March for Our Lives, the ONE campaign, Georgetown University, and dozens of high-profile political figures including Nancy Pelosi, Bernie Sanders, Kamala Harris, and Cory Booker. Ben has been interviewed as a brand expert by the Washington Post, CNN, Fast Company, and the BBC.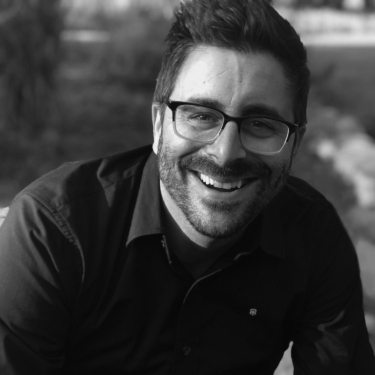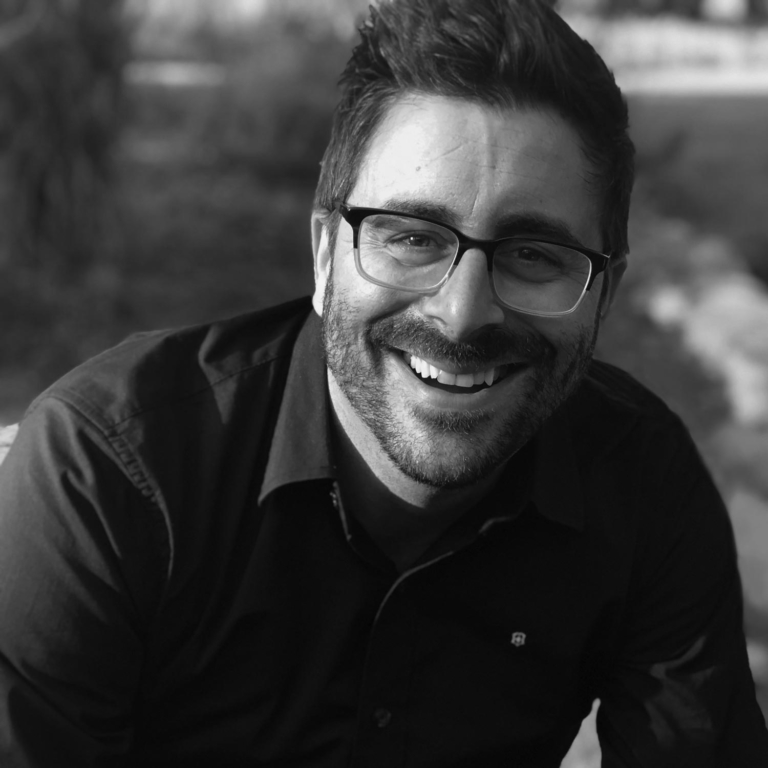 Deroy Peraza
Deroy was born in Havana, Cuba, grew up in Miami, fell in love with design in Barcelona and is living his dream in Brooklyn. As a founding partner and creative director at Hyperakt, a purpose-driven design studio, he has spent nearly two decades designing brands and digital experiences that foster empathy, clarity, and equity. Over the years, Deroy has led projects for large brands with global impact, small ones with big hearts, and everything in between. He has used design to satisfy his own curiosities and used it to encourage people around the world to satisfy theirs. His work has been featured in museums and galleries, books and news publications. He has taught and lectured at prominent art schools and universities. But most importantly, he has always been obsessed with using design in service of creating a more vibrant, inclusive and equitable society. Deroy lives as close to a soccer field as possible with his wife, two sons and a daughter. He is seriously obsessed with FC Barcelona.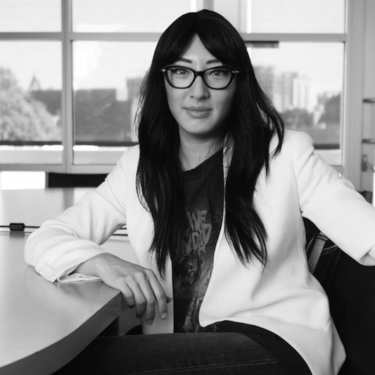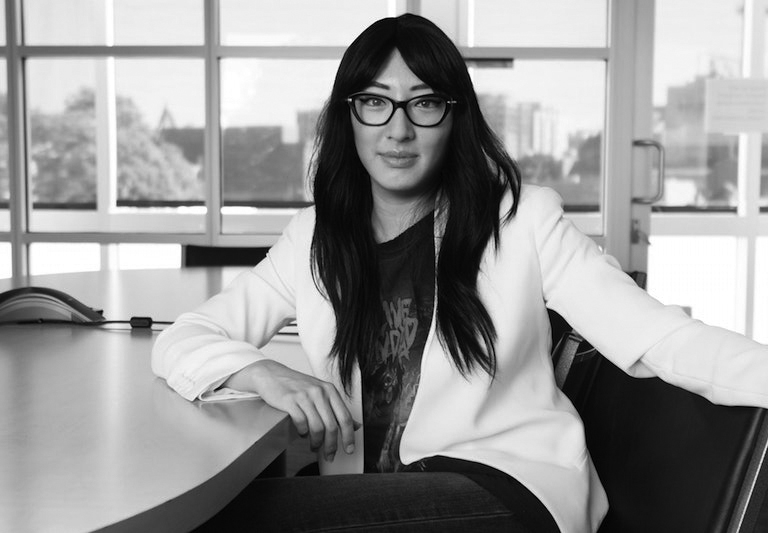 Meena Yi
Meena is a designer and photographer for causes and candidates she believes in. She found her love for political work at the Democratic National Committee where she served as the Design Director and In-house Photographer. Following the DNC she continued to work in spaces that promoted inclusion, diversity, and justice for all. Some of these clients include Muslims Advocates, Dream.US, and Planned Parenthood. In April 2019 she moved across several states to join Cory Booker's 2020 campaign as the Creative Director. This was her first Presidential campaign and truly believed in the candidate. She graduated from the Post-Bacc Graphic Design program at the Maryland Institute College of Art and received her BFA in Photography at the Corcoran School of Art + Design. Her work has been shared by Time Magazine, HuffPost, NBC News, The Hill, Chicago Tribune, as well as style magazines such as People, Refinery29, and Vogue.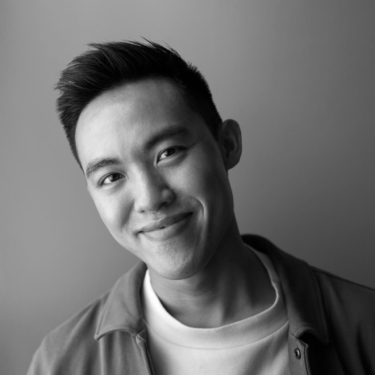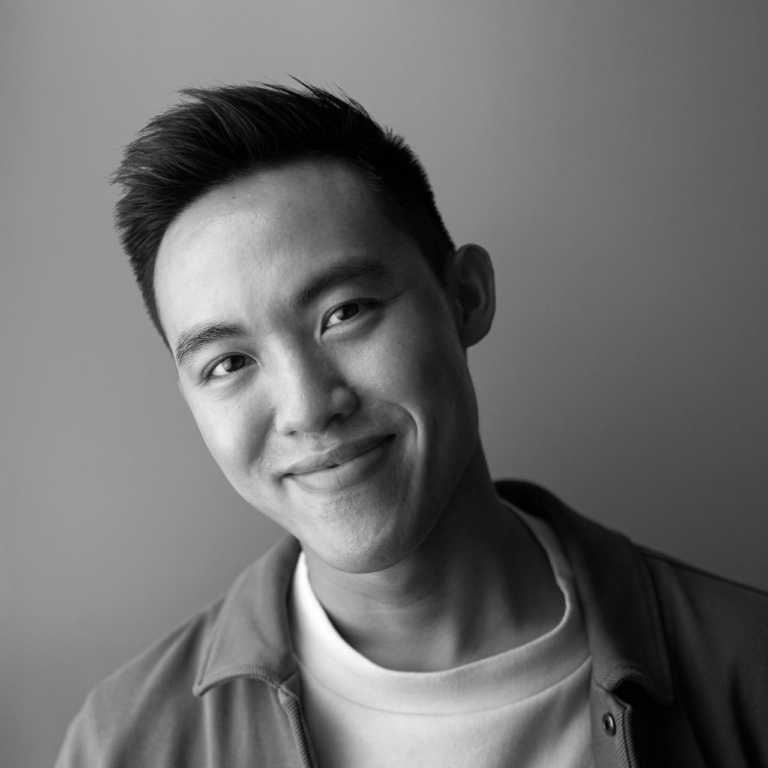 Victor Ng
Victor is a design director and educator based in New York City. He has worked on marketing, brand, and design teams at The New York Times, Hillary for America, Pinterest, frog (New York), and the Carnegie Museum of Art. In 2018, he established the Victor Ng Design Impact Award at Carnegie Mellon University to recognize students whose work demonstrates a passion for how design can advance social justice, promote equality, and improve the human condition.
Sponsor
This event is organized by AIGA NY in collaboration with the School of Art, Media, and Technology at The New School.
The Auditorium, Alvin Johnson / J.M. Kaplan Hall
—
66 West 12th Street
New York, 10003