Past Event
Monday, November 3 2014
11:00 pm–12:30 am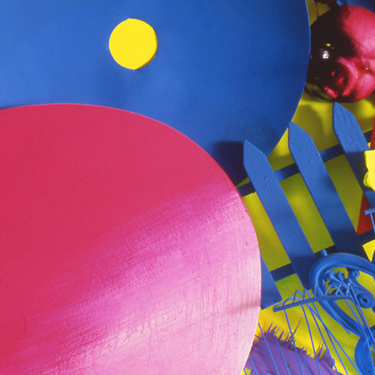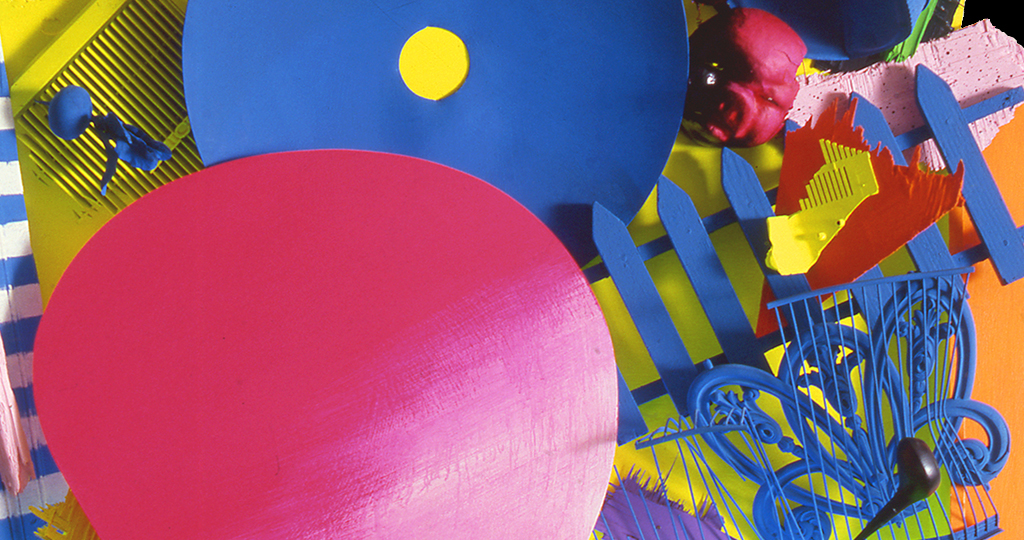 Dan Friedman: Radical Modernist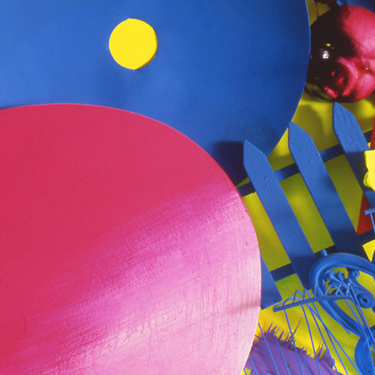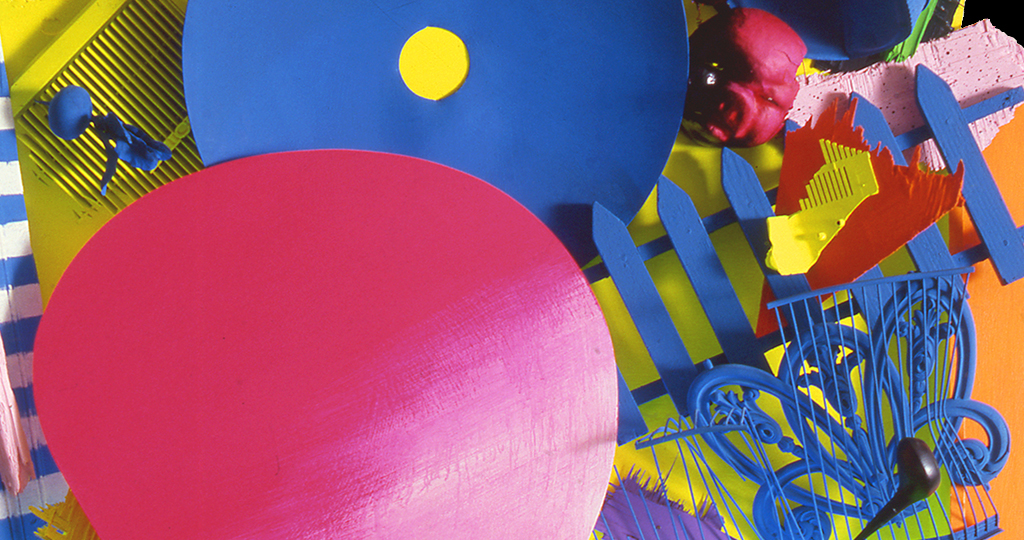 Monday, November 3 2014
11:00 pm–12:30 am
Dan Friedman: Radical Modernist
There is no greater joy than to discover work that is as fresh and relevant today as it was twenty years ago. Designer, artist, educator and writer Dan Friedman (1945–1995) moved seamlessly between the disciplines that made up his dynamic, though abbreviated, career. In 1969, at age 24, Friedman started teaching at Yale, helping to nudge the program away from cool, rational Swiss modernism and towards the expressive, postmodern foundations of New Wave design.
Trained as a high modernist at Carnegie Mellon and Ulm, he had also brought with him influences from the more intuitive, exuberant mode of thinking at Basel, where he was mentored by Armin Hofmann and Wolfgang Weingart. In 1975, Friedman left academia to create the elegant new Citibank identity at Ansbach Grossman Portugal before joining Pentagram, where he worked from 1979–84.
During this time, he gradually became disillusioned with designing in service to business and plunged into the flamboyant and eccentric New York hip-hop art scene of the early 1980s. He poured his creativity into works of fantasy furniture, experimental objects, "post-nuclear" assemblages, abstract sculpture, and screens, many of which were exhibited in New York, Paris and Milan. As AIDS engulfed the creative community, he devoted his design skills to AIDS activism, and lived in the shadow of the disease for a decade.
Near the end of his life, Friedman wrote Dan Friedman: Radical Modernism, rejecting the hollowness of modernism as corporate style and reaffirming the original idealistic tenets of the movement. Throughout his late career he advocated for a more expressive formal language and humane purpose. This talk will show how his eclectic career and unifying philosophy provide an inspirational model for today's designers, challenging them to live and work with passion and responsibility, and to improve society by embracing culture, diversity, and fantasy.
SPEAKER
From 1973 to 2008, Chris Pullman served as Vice President for Design and Visual Communication for WGBH, public broadcasting in Boston, which supplies about 30% of the PBS prime time schedule and the bulk of PBS.ORG websites. He and his staff were responsible for the visual personality of WGBH as expressed through its on-air titles, credits and animation, promotional and sales support, classroom materials and interactive media.
From 2002 to 2007 he also acted as design client for WGBH's new headquarters in Brighton, responsible for guiding building character, wayfinding, visitor graphics and AV features including the building's large exterior Digital Mural.
Chris earned his MFA in graphic design at Yale in 1966 and has taught there ever since, with a focus starting in the early 90's on designing with time, motion and sound. In 2002 he was honored with the AIGA Medal for "excellence over a lifetime of work."
In October of 2008, Chris decided in to leave WGBH to try out Life 2.0 where he continues to and lecture and teach in a variety of settings and devotes more of his time exploring his long private commitment to painting.
Dan Friedman: Radical Modernist is currently being exhibited at the AIGA National Design Center until January 2015.