Past Event
Tuesday, March 14 2023
6:30–8:30 pm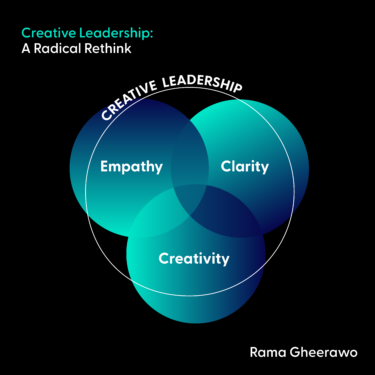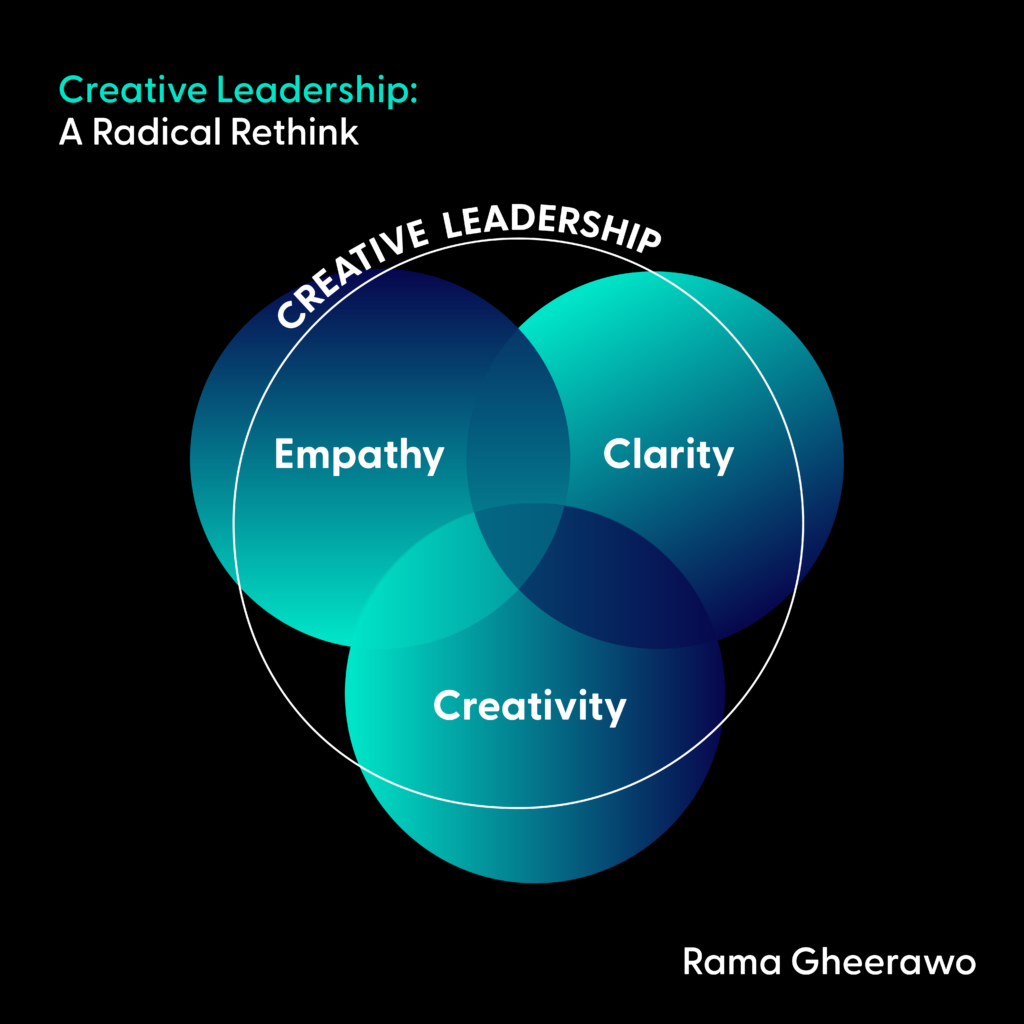 Creative Leadership
A Radical Rethink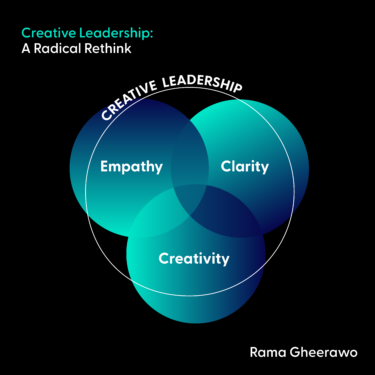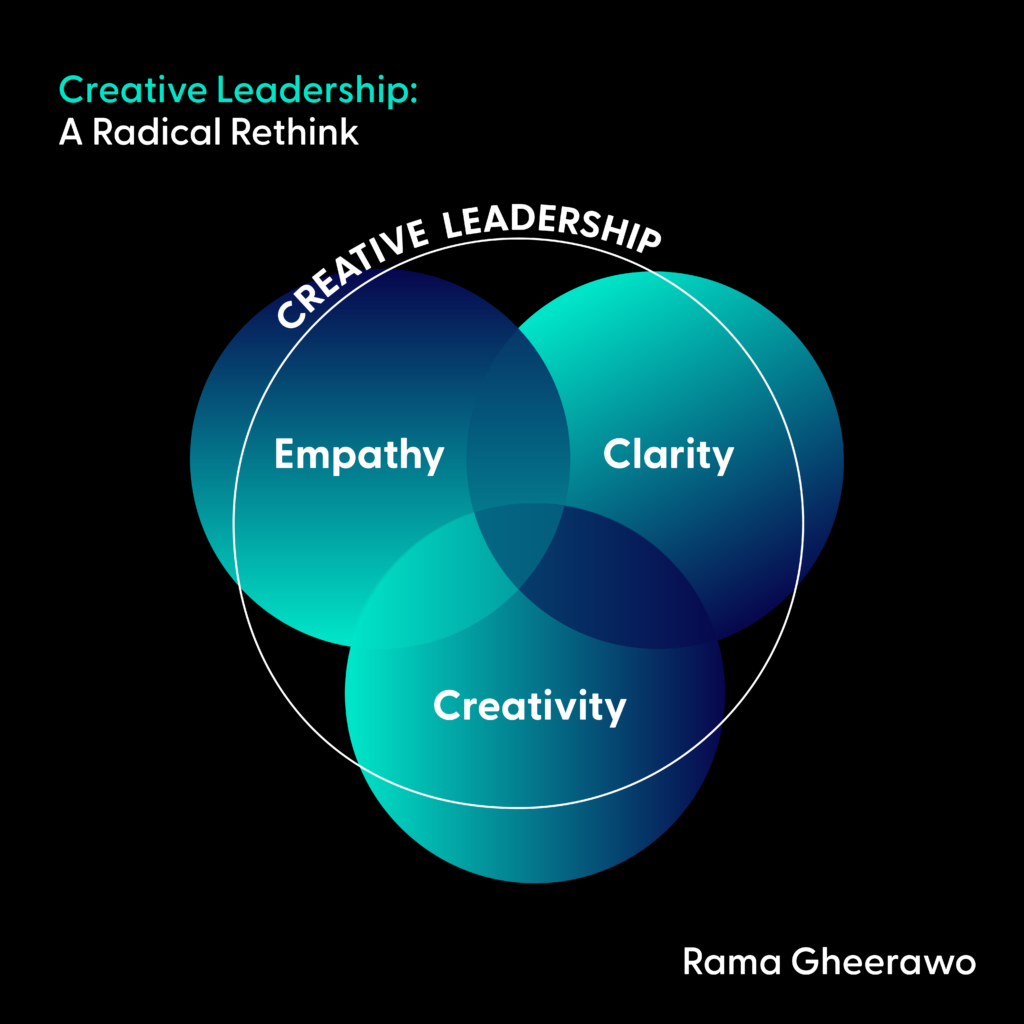 Tuesday, March 14 2023
6:30–8:30 pm
Creative Leadership
A Radical Rethink
Why empathy, clarity and creativity are the must-haves for today's leaders.
How do we evolve current models of leadership? How can they become more inclusive of leaders of all ages, abilities, genders and races? How might we open source this? What is the role that you can play in evolving the leadership landscape as well as your personal practice?
Creative Leadership is a form of leadership for the 21st century that provides the tools for leaders to navigate this. Based on Rama Gheerawo's recent book, Creative Leadership: Born from Design, it is an inclusive design approach to leadership that aims to transform your individual and organizational practice. Creative leadership is based on three human values:
➔ Empathic leadership is on the rise. See what other values balance it.
➔ See how clarity can help sharpen your instincts and application
➔ Step beyond outdated leadership models and embrace creativity as part of daily practice
Within his talk, Rama will discuss the three human values that are enshrined in Creative Leadership and drawing on 15 years of research he will show how to enable it. There are many leadership programms that benefit corporations and companies. Creative Leadership focuses on humans as well.
Takeaways:
An overview of Creative Leadership and its three values
Practical tools to apply them
Understanding the role of design in enabling new forms of leadership
Understanding of what 21st century leadership looks like
How these values can be applied personally and organizationally
After the event, you're invited to join us for a small reception sponsored by our friends RSA US.
Event Series: Fresh Dialogue
Creative Leadership: A Radical Rethink  is part of the Fresh Dialogue event series. These events are critical discussions that focus on current events, issues of cultural relevance and emerging topics in the world of design.
Tickets
We are committed to keeping events accessible to all participants. Your ticket and donation supports AIGA NY and costs associated with events such as speaker honorariums, productions costs, and venue fees. If ticket cost is a barrier, please contact Stacey@aigany.org.
Covid Protocol
This event is in person and in an indoor venue. In compliance with NYC COVID indoor gatherings, masks are optional.
Schedule
6:30 pm

Doors open $ check-in

7:00 pm

Event begins

8:00 pm

Event ends

8:30 am

Post event reception ends
Tickets
Non-members

$15.00

AIGA Members

$10.00

RSA US Fellows

$10.00

Suggested donations

$20.00
Starr Foundation Hall
—
University Center
63 5th Avenue, Room UL102
New York, 10011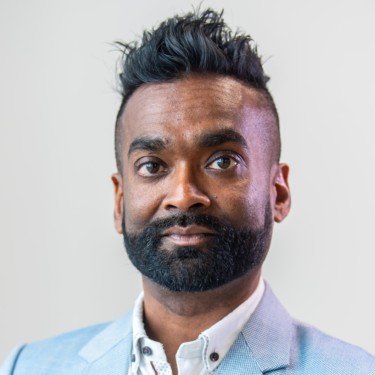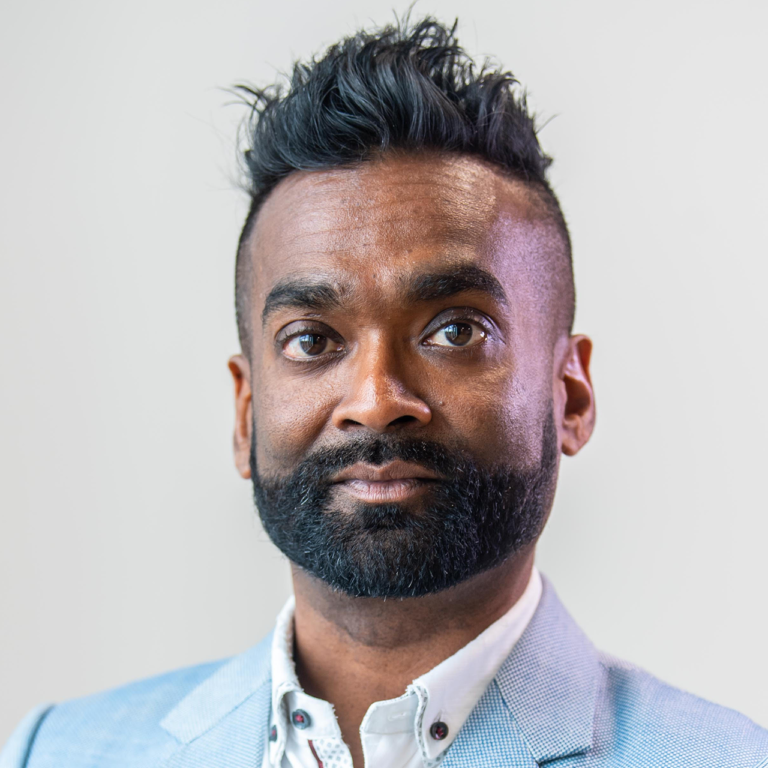 Rama Gheerawo
Director, The Helen Hamlyn Centre for Design, Royal College of Art RCA Reader in Inclusive Design
Rama is an international figure within design. He won a Design Week 'Hall of Fame' award in 2019 and was named a 2018 Creative Leader by Creative Review alongside Paul Smith and Björk. He addresses diversity across age, ability, gender and race. He is a serial innovator in the field of Inclusive Design and Design Thinking having led over 100 international projects with government, business, academia and the third sector with clients such as Samsung, Toyota and Panasonic. He champions Creative Leadership, having trained thousands of people including over 750 civil servants. He holds visiting professorships and advisory roles globally for business, new ventures, universities, awards and initiatives including D&AD, The Valuable 500, the RSA Decolonizing panel, and the Global Disability Innovation Hub at London's Olympic Park. His first solo book, 'Creative Leadership: Born from Design' launched in March 2022 and is available on Amazon and from publisher Lund Humphries
Starr Foundation Hall
—
University Center
63 5th Avenue, Room UL102
New York, 10011