Past Event
Friday, February 7 2020
12:00–4:00 pm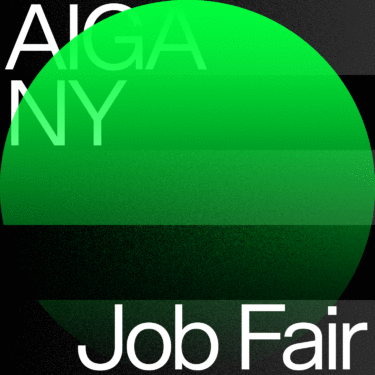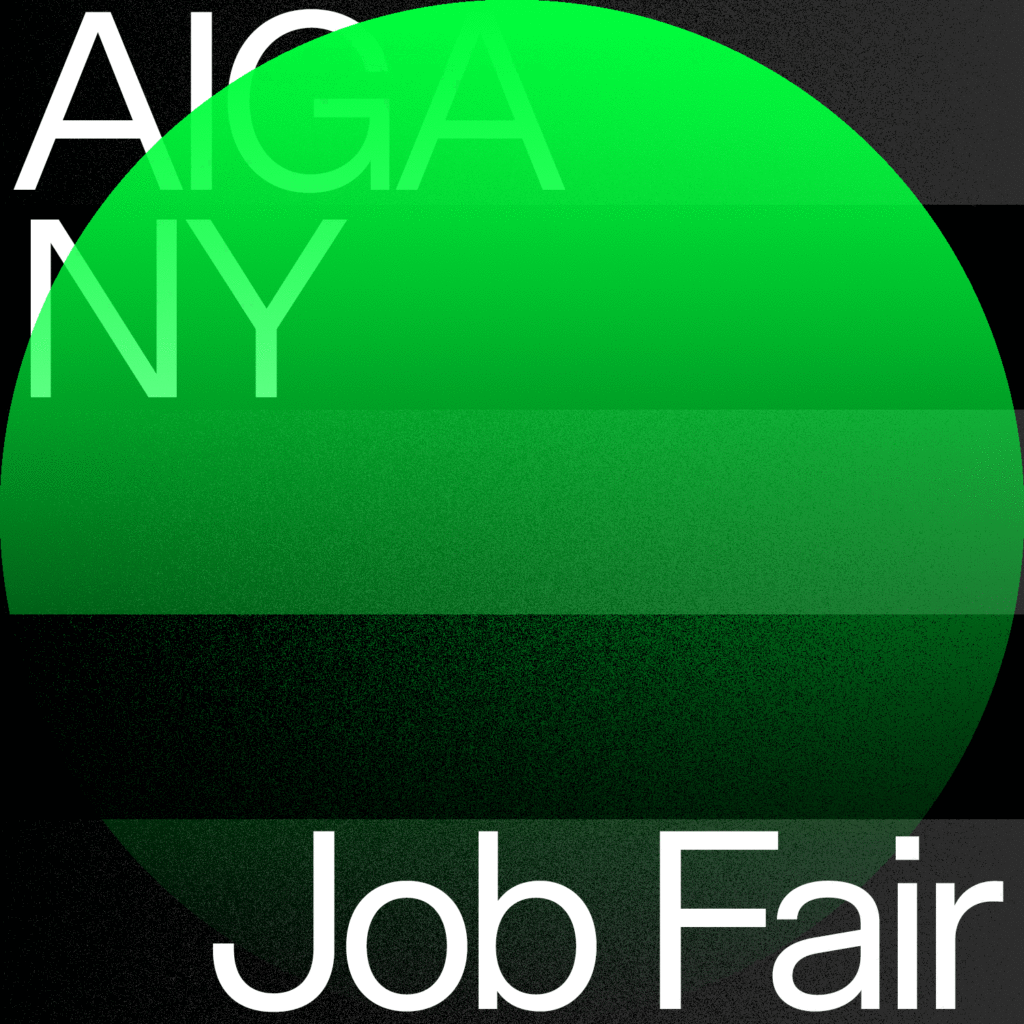 AIGA NY Job Fair – Company Participation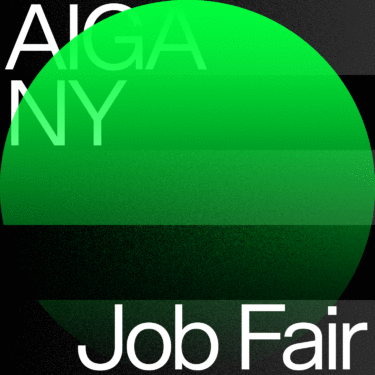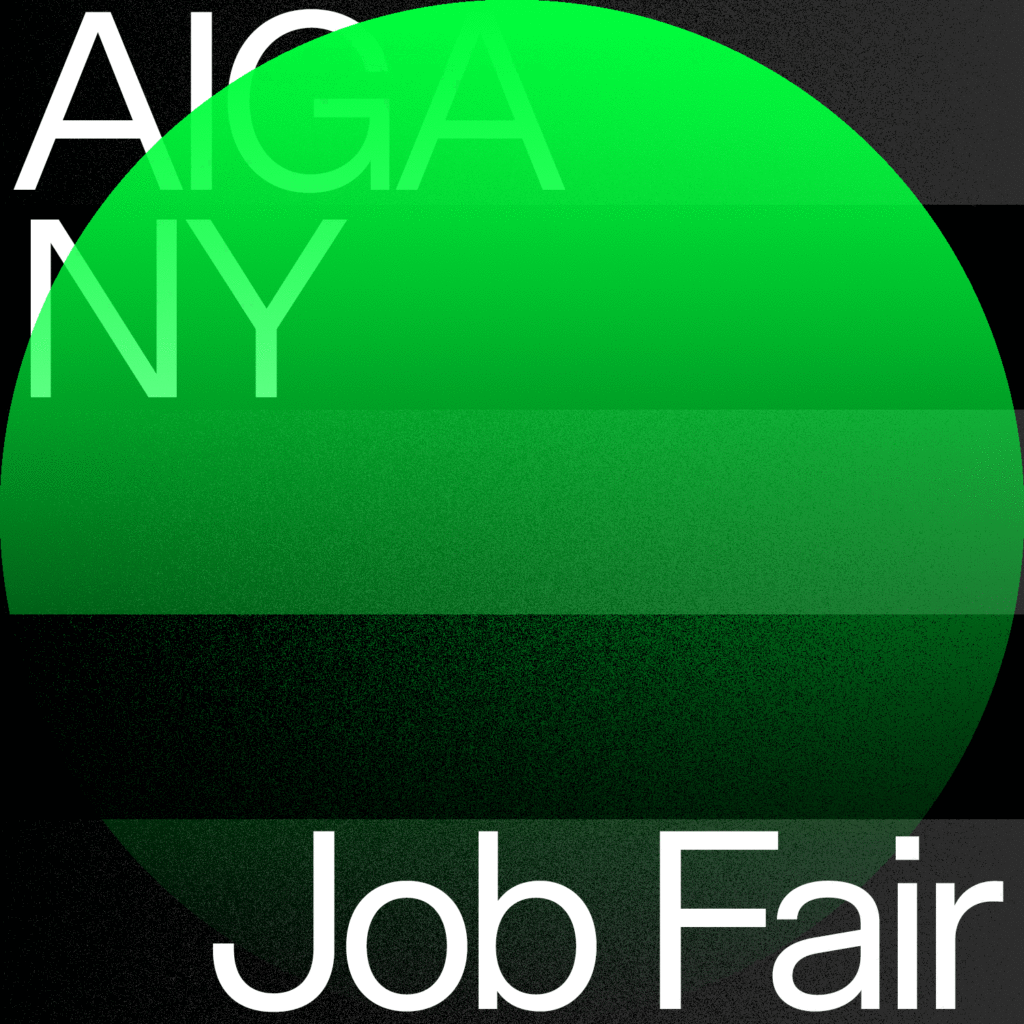 Friday, February 7 2020
12:00–4:00 pm
AIGA NY Job Fair – Company Participation
Thank you for your interest in the 4th Annual AIGA NY Job Fair!
The participation fee includes:
One 6 ft table (which you're welcome to deck out with your swag)
2 chairs (if you'd like to invite a few reps to rotate throughout the day that's cool!)
Database of attendee contact info delivered to you after the event (*so long as students opted into disclosure)
Display of your company bio and link on our site!
Look forward to seeing you this year!
Starr Foundation Hall
—
University Center
63 5th Avenue, Room UL102
New York, 10011
1. Can we have more than two people for the table? We kindly ask that you limit it to three representatives from the company. If other folks want to come and work the room or want to bring someone in to swap out places, we welcome that.
2. What is expected? Talk to attendees about your company and what you look for when hiring. Answer a couple of brief questions the attendees may have. Collect any resumes or cards.
3. Is this a portfolio review? The format of the event is set up to facilitate a meet and greet between the attendees and the companies. As a result, no portfolios will be reviewed during the job fair. If an an attendee starts showing one, please be brief and consider following up with them.
4. Company arrival time? Please arrive at 11am to set up and troubleshoot any issues that may arise.
5. When is the job fair over? 4PM
6. What should I bring? Any company related materials, business cards (loads of those), any signage you'd want to use (banners which can stand on their own next to, or on, the table are welcome), a tablecloth, and you are welcome to bring your own snacks, lunch, coffee etc.
7. How long are we able to talk to each attendee? Since this is more of an info session than portfolio review, please limit your speaking time to only 3 minutes. We do tell students that they have a limited time to talk with you.
8. How many people will be attending? We anticipate between 200-250 emerging designers to attend.
9. Will I have my own table? Yes, you will be provided a 6ft table and 2 chairs. If you need a third chair, please let me know.
10. What if I can't make it? Please let me know as soon as you can.
Starr Foundation Hall
—
University Center
63 5th Avenue, Room UL102
New York, 10011