Past Event
November 2–28 2013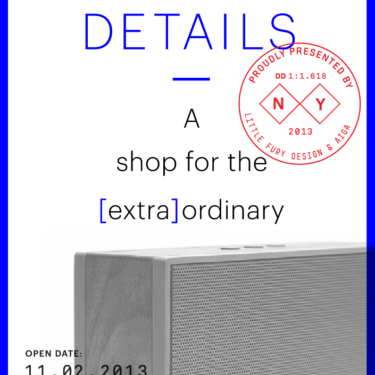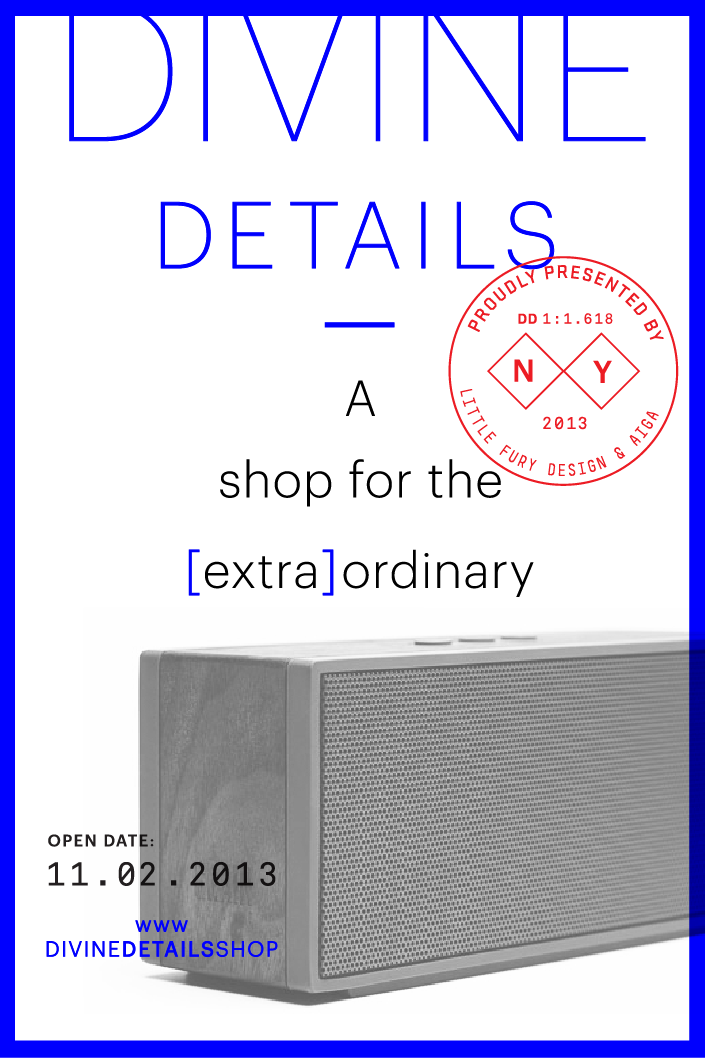 DIVINE DETAILS A SHOP FOR THE (EXTRA)ORDINARY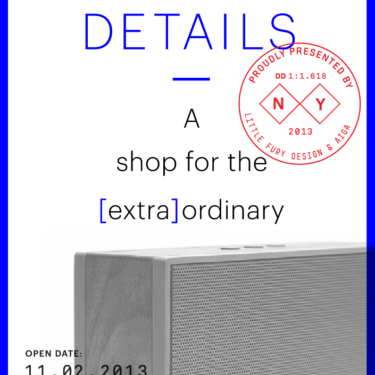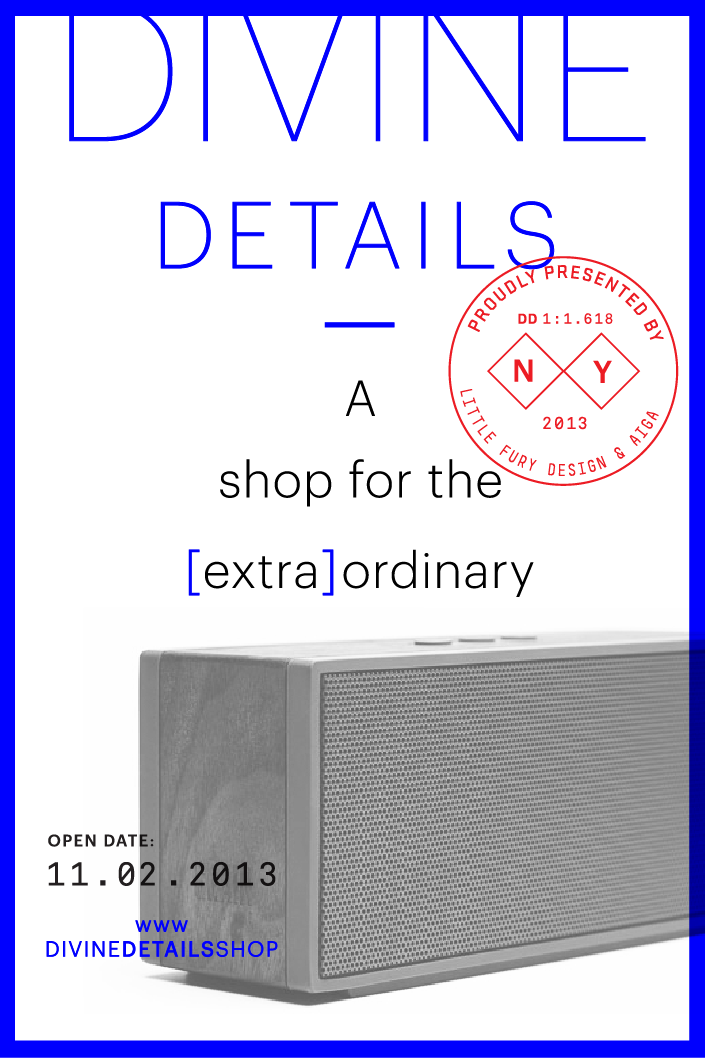 November 2–28 2013
DIVINE DETAILS A SHOP FOR THE (EXTRA)ORDINARY
In partnership with AIGA, Little Fury—a design boutique in NYC—is opening DIVINE DETAILS, an exhibition and storefront on Fifth Avenue between 21st and 22nd Streets in New York City. For two months, the space will feature some of the world's most well-designed products, priced from $5 to $500. This hybrid of a traditional art show and a store will celebrate the intricacy and nuance that we see in simple everyday items. The show aims to highlight great design and re-frame the designer as artist, to unite the customer with creator and bring higher meaning and artistry to the products we so often take for granted.
DIVINE DETAILS is a curated line of 33 incredibly well-designed common goods. From the perfect bottle-opener to a shatterless crystal wine glass or the most fashionable and functional tote, this is a place where big moments come from small objects and every object has a story. Accompanying each designer product is an original fictional story, inspired by the object, and commissioned from some of New York's most acclaimed writers. Come shop for the [extra]ordinary!
DIVINE DETAILS offers a number of ways to get involved beyond just visiting the shop this holiday season—including a monthly subscription program and a series of "Further Details" events. To learn more, visit the DIVINE DETAILS website.
See the exhibition
The exhibition is on view from November 2 through December 28 at the AIGA National Design Center in New York City. The exhibition is free and open to the public.
Gallery hours
Monday, Tuesday, Thursday and Friday: 10:00AM–7:00PM
Wednesday and Saturday: 10:00AM–8:00PM
*Please note—the gallery will be closed on Wednesday, December 25 for Christmas Day.