Our educational programs facilitate exchange between educators, students, and the design community and present radically inclusive opportunities for active learning and professional empowerment.
AIGA NY is focused on three major areas of impact for students and faculty:
Learning
Giving definition and clarity to the evolving profession of graphic design
Offering professional standards and guidelines for internships and jobs
Connecting
Offering opportunities for students to present work publicly at events, or lead talk
Hosting exchange through events, conferences, exhibitions and collaborations
Working
Seminars and resources for new independent practitioners and freelancers
Opportunities to meet professionals through portfolio reviews, studio tours, and receptions
Fresh Grad AIGA NY's annual student showcase. Every June in the course of two evenings, students from some of the most respected schools in the country gather at the Tishman auditorium to present their graduate projects. Students from more than 15 schools—including The Cooper Union, Cranbrook, MICA, NYU, Parsons, Pratt, RISD, SCAD, SVA, The New School, VCFA, Yale—have participated to date and AIGA NY continues to expand that network to include a wide spectrum talent and a diversity of educational contexts.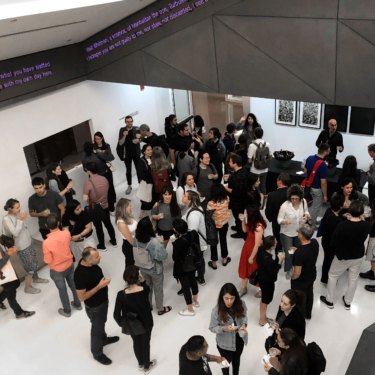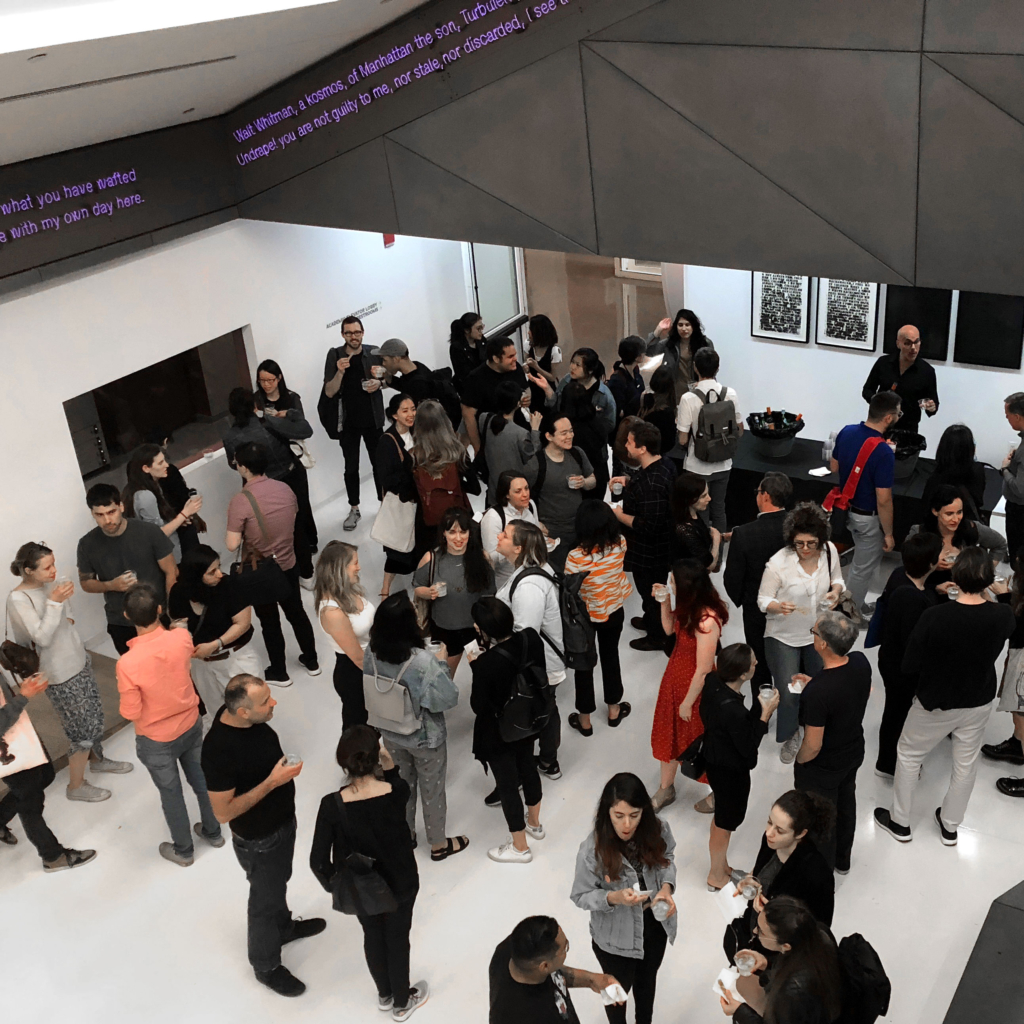 Student Warm-Ups Warm-Ups provides undergraduate design students at area schools a platform to introduce their work to the AIGA NY community. In turn audiences see work from an emerging generation of designers, and learn about what's happening at the area design programs. In previous years, the most promising and engaging students from BMCC, CityTech, Cooper Union, FIT, Mercy College, Parsons, Pratt, Queens College, St. John's University, SUNY Purchase, and SVA have presented their projects alongside industry leaders in front of our audience of design professionals, educators and students. For additional information, email us.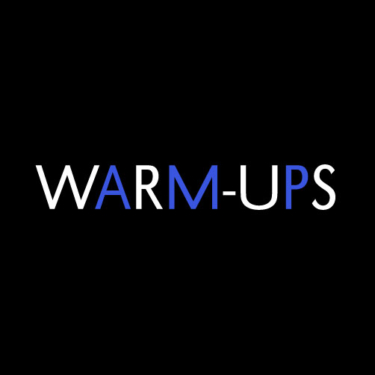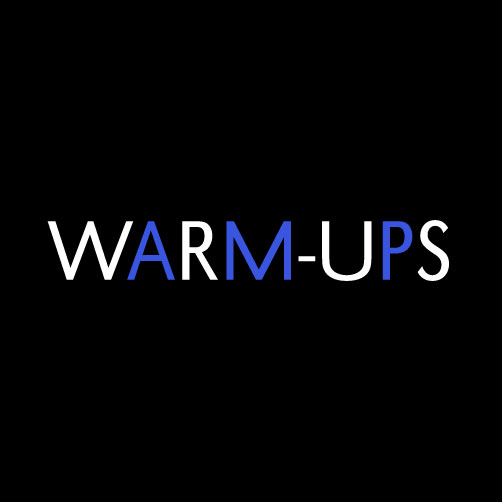 Job Fair & Wanted Career Day* Not another portfolio review, AIGA NY's annual mini-job fairs are speed networking events to meet the designers in the industry. Recent graduates and emerging designers are invited to come by and introduce themselves to representatives from New York's top creative organizations, companies, agencies and studios. Learn about the advantages of working at each company, what a typical day is like for their designers, and what hiring managers look for when hiring new talent. *In collaboration with Wanted Design during NYCxDesign week.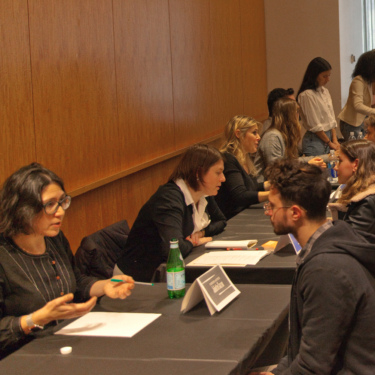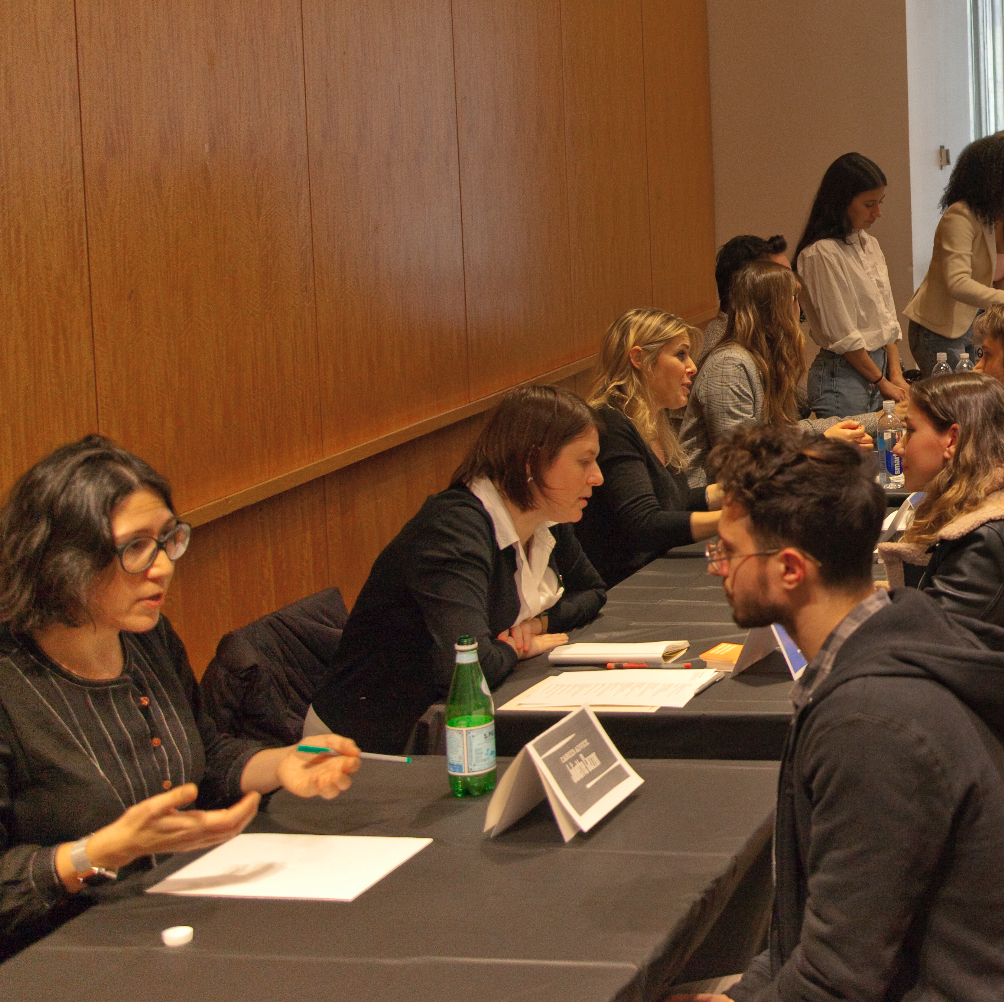 AIGA NY is grateful to the following individuals and organizations for the partnership and support they've dedicated to these specific efforts over the last year:
Financial support and organizational partnerships are critical to the impact of AIGA NY's programming.