Past Event
Thursday, June 14 2018
11:00 pm–12:30 am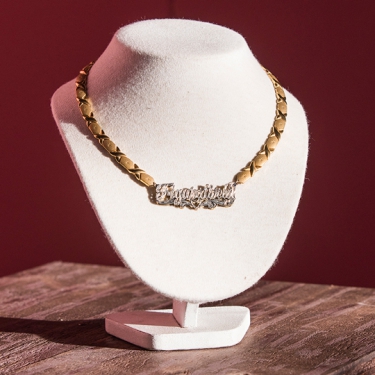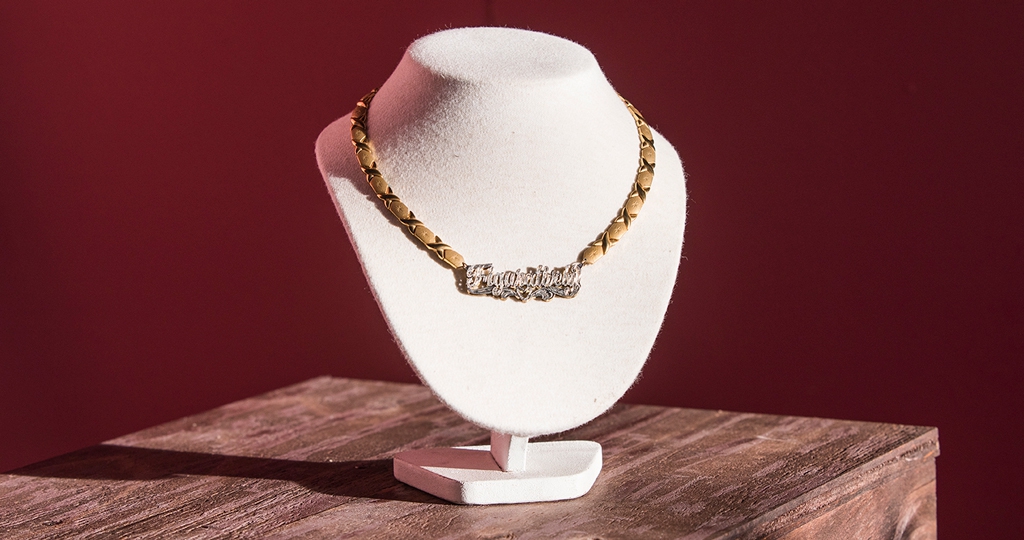 Documenting the Nameplate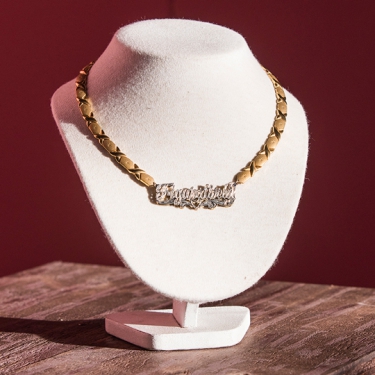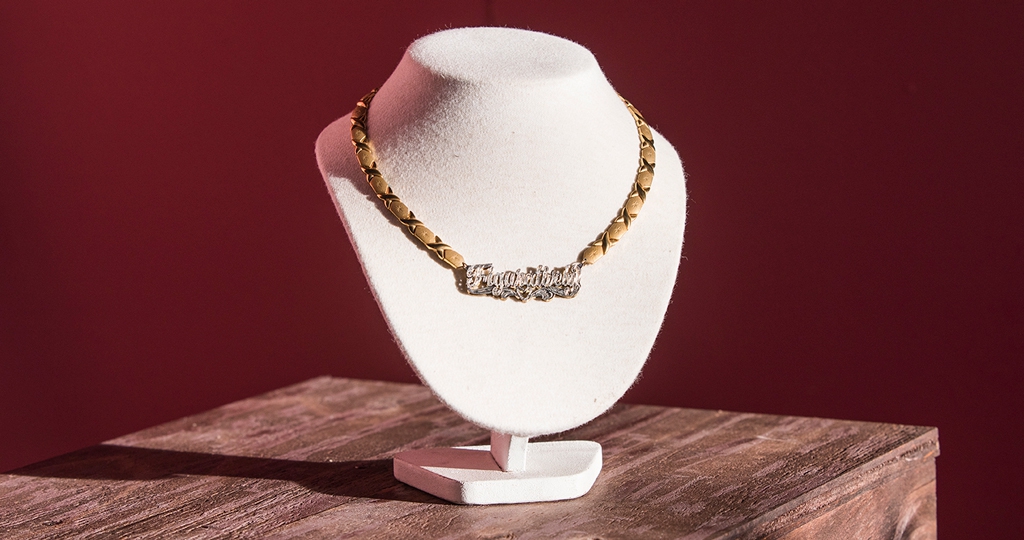 Thursday, June 14 2018
11:00 pm–12:30 am
Documenting the Nameplate
Join Marcel Rosa-Salas and Isabel Flower as they walk us through their project Documenting the Nameplate which looks at archiving stories and significance of the Nameplate as a design and cultural object.
Documenting the Nameplate is a project celebrating nameplate jewelry and its myriad styles and cultural traditions. They host open-call events where attendees can have their nameplates photographed and share their stories of them for their forthcoming book. All participants receive a copy of their portrait. In addition, they have an email address and online portal through which anyone, worldwide, can submit images and/or anecdotes. They have hosted events in New York City at Knockdown Center, Cafe Erzulie, Playground Coffee Shop, and Magic Gallery. Participating photographers include Azikiwe Mohammed, Naima Green, Destiny Mata, and Gogy Esparza. Documenting the Nameplate has been covered in The Fader, Deutschlandfunk Kultur, Broadly, and The Guardian.
Speakers
Marcel Rosa-Salas
Marcel is a cultural anthropologist and documentary filmmaker from Brooklyn, NY. She holds a B.A in Africana Studies from the University of Pennsylvania, and is currently a PhD candidate at New York University, where her dissertation research centers on the American advertising industry. Marcel's research is supported by the Ford Foundation and the Wenner Gren Foundation. She is also cohost of the Top Rank podcast with Isabel Flower.
Isabel Flower
Isabel is a New York–based writer and editor. She studied studio art and art history at Princeton University, was formerly the associate editor of Artforum Magazine, and is currently a writer for the experience design agency Elephant. Her writings on art, style, and cultures of consumption have been published in Artforum, Bookforum, The New Yorker, The Wall Street Journal, Cultured (forthcoming), Grailed, and QED: A Journal in GLBTQ Worldmaking. She is also the cohost, with Marcel Rosa-Salas, of the Top Rank Magazine podcast.
Photo by: Azikiwe Mohammed
Event chair: Lizania Cruz